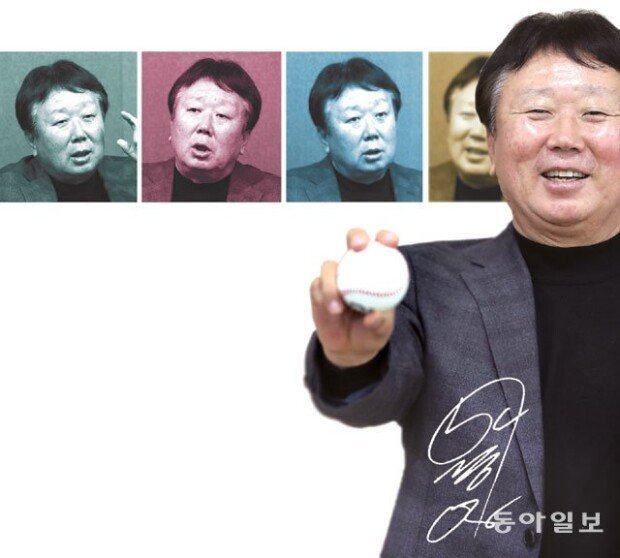 Sun Dong-yol, Korea's national baseball team manager, had been hailed as a prodigious pitcher in the KBO League before he retired. During the period from 1985 to 1995, Sun recorded 146 wins (40 losses), 132 saves, a 1.20 ERA, and 1,698 strikeouts in 1,647 innings pitched, posting at least one strikeout in every inning. Only 28 home runs in total were allowed while he was taking the mound.
It is often said that a superstar player does not usually become a good leader, but Sun was an exception. He led the victory of Samsung Lions as a head coach and manager in 2004 and 2005, respectively. The 55-year-old former pitcher also served as the manager of Samsung Lions for seven years from 2004 to 2010 and Kia Tigers for four years from 2011 to 2014.
Kim Yu-gyeom, a professor of physical education at Seoul National University, said that Sun is a leader with great charisma and reasonability who continuously tries to live up to expectations. Kim added that Sun was able to broaden the scope of his thinking based on experiences in Japan's National Professional Baseball, and did not spare efforts to empathize with his players and staff. In a recent interview with The Dong-A Ilbo, Sun told his thoughts on how to become a good leader in this day and age.
What he stressed as one of the virtues of a great leader was an ability to communicate. "In the 80s and 90s when I was in the professional league, players couldn't even look managers in the eye. But now leaders should give careful attention to what players have to say."
Sun also mentioned the charismatic leadership of Kim Eung-ryong, former manager of Hanwha Eagles, and the way Kim In-sik, former manager of the Korean Baseball Organization, had help from advisers and staff members. Sun said he hopes to add to the two former leaders' strategies his own belief that there is always a good adviser beside a general leading the troop to victory.
"It was thanks to the help of great staff members including coaches Han Dae-hwa and Ryu Joong-il that Samsung Lions was able to win the Korean Series during my time as manager," Sun said. "For the success of a team, staff members should have their own roles, too."
Tae-Hun Hwang beetlez@donga.com