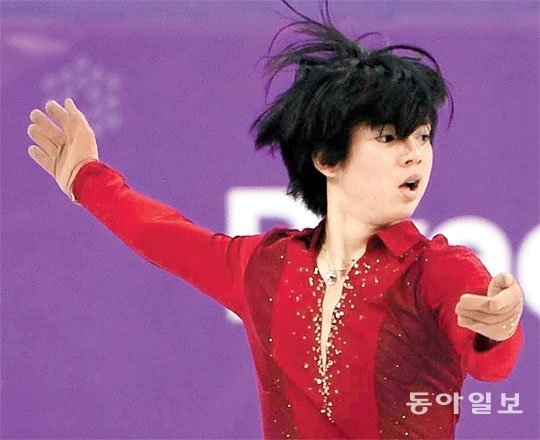 "Even brushing past the skin slightly is painful."
Cha Jun-hwan's team was full of concern with the figure skating male single event for the 2018 PyeongChang Winter Olympics ahead. This was because Cha Jun-hwan failed to be in perfect condition as he caught the flu right before the Olympic Games and suffered from fatigue as a result. "I raised him as a strong boy. I can't believe he is in such a bad condition to participate the event," worried Cha's mother.
Cha, also known as the "Choco Pie boy," overcame all the difficulties with dignity. The young figure skater achieved the best International Skating Union official individual score at the Olympic figure male single event which ended on Saturday, making his debut successful. Cha recorded the best individual score in short program (83.43 points) and free skating (165.16 points), with a total score of 248.59 points. In addition, he ultimately ranked 15th place, which is the highest ranking in the history of Korean figure male single. The previous highest record was 17th place by Jeong Sung-il at the Lillehammer Olympics in 1994.
"Cha Jun-hwan needs to be far-sighted and grow even further for the 2022 Beijing Winter Olympics," said coach Brian Orser.
Due to an ankle injury last year, Cha only attempted one quadruple jump, which is advantageous for receiving a high score. "I will grow gradually by equipping myself with one quadruple jump by one," the 16-year-old figure skating star.
Yun-Cheol Jeong trigger@donga.com