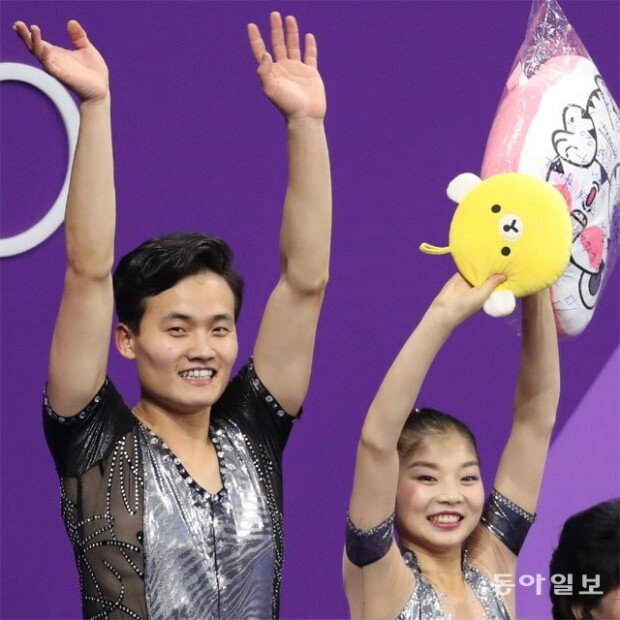 When North Korean pair skaters Ryom Tae Ok and Kim Ju Sik appeared on the ice, the Gangneung Ice Arena filled with cheer. Some 170 North Korean cheerleaders waved North Korean flags, shouting, "Kim Ju Sik! Ryom Tae Ok! Victory is ours." Some of the South Korean audience also applauded the players.
Boosted by such warm support, Ryom and Kim earned a score of 69.40 in the short program for the pairs competition held on Wednesday, replacing their personal highest score certified by the International Skating Union.
Both embraced and expressed joy when their score was announced. The North Korean cheerleaders shouted "What a great job!" The players received dolls thrown by South Korean audience on to the ice.
Kim and Ryom were beaming when this reporter met them in the mixed zone for an interview. "I was encouraged by our cheerleaders and the South Korean audience when I entered the arena. I think that helped us boost our performance," said Kim. "It was moving to feel united as the Korean people, and to experience the power of unity."
Yun-Cheol Jeong trigger@donga.com