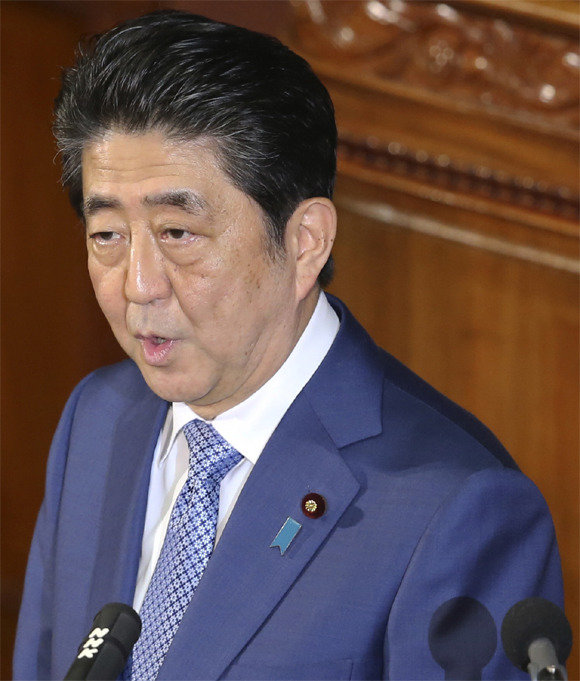 Japanese Prime Minister Shinzo Abe said he would attend the opening ceremony of the 2018 PyeongChang Winter Olympics. "If circumstances allow, I will attend the opening ceremony of the Winter Olympics, and I want to hold a summit with President Moon Jae-in to deliver Japan's position about the agreement on sex slaves between the two countries," Abe told reporters at the prime minister's official residence Wednesday.
The Korean government put Abe on a list of names of highly probable overseas guests to come to the event. However, the atmosphere changed rapidly after the task force under the Ministry of Foreign Affairs of Korea released a report identifying problems of the agreement on sex slaves settled between the two countries at the end of 2015. It has been told that Abe gave positive remarks about attending the Winter Olympics at the summit between Korea and Japan during the Eastern Economic Forum in Russia in September 2017. However, with negative public sentiment spreading in Japan lately, Abe has postponed his final decision.
Several situations in and out of Japan have influenced in Abe's turning after a long time of thinking. Most importantly, Abe may not be able to justify his decision to the international community that he is not attending the opening ceremony of the Olympics in its neighboring country as a host of the 2020 Summer Olympics. At the same time, the ruling party in Japan has consistently supported Abe's attendance considering relations between Korea and Japan.
Young-A Soh sya@donga.com · Jin-Woo Shin niceshin@donga.com