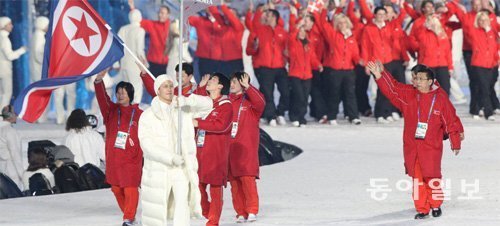 If North Korea participates in the 2018 PyeongChang Winter Olympic Games, it would be the regime's ninth entry into the winter games.
Starting in the 1964 Winter Olympics in Innsbruck, North Korea has competed in eight winter Olympic Games, with the latest participation being the 2010 Vancouver Olympics. In 2014 Sochi Olympics, the communist country could not compete owing to lack of qualifications. If the North makes it to Pyeongchang on the back of the IOC's "wildcard," it would return to winter Olympics for the first time in eight years.
North Korea earned its first winter Olympic medal in Innsbruck where it competed for the first time. The North had 13 players participate in speed skating and cross-country among other events. Han Pil Hwa, a North Korean speed skater who competed in women's 3000m, won the silver medal in Innsbruck.
The achievement made Han the first Asian athlete to earn a medal in women's speed skating. Afterwards, she participated in the 1990 Asian Winter Games in Sapporo as secretary-general of North Korea's ice skating union, where a dramatic reunion was arranged with her brother Han Pil-sung, who was living in South Korea.
Yun-Cheol Jeong trigger@donga.com