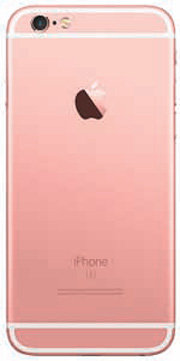 Apple has sold more than 13 million new iPhones in the three days after their launch, a record for the company. The new devices come in a new color, Rose Gold, which is gaining huge popularity, while iPhone craze has continued in China. Apple made available both models in China for the first time.
Apple announced Monday (local time) it sold more than 13 million iPhone6s and iPhone 6s Plus models in the opening weekend. The number represents combined sales in 12 regions including the U.S., China, Japan and Australia.
Apple`s CEO Tim Cook said the sales were "phenomenal," adding it "blew past any previous first weekend sales results in Apple's history." "Customers` feedback is incredible and they are loving 3D Touch and Live Photos."
Each year, Apple has been releasing first weekend sales (Friday to Sunday). In 2011 it said it sold 4 million iPhone 4s in 2012 5 million iPhone 5, 9 million iPhone5s and iPhone 5c and in 2014 10 million iPhone 6 and 6Plus. Each year sales have exceeded the previous year`s record. This year, Apple sold 3 million more than last year, breaking yet another record.
The new iPhone 6s models look the same with last year`s iPhone 6 series in size and exterior design. Yet this year`s popularity is attributable to its new color Rose Gold, analysts say. The new "pink" color option has hold attention.
Industry sources say this is similar to iPhone 5s gold color in 2013, which garnered record sales. Gold color, which was added to black and white, was sold out in just 10 minutes after release.
The high sales figure is also boosted by the fact that new iPhones were available in China, an increasingly critical region for Apple`s business. For last year`s iPhone6 models, sales in China were delayed due to belated approval by China`s regulatory authorities. This year, rose gold iPhones sold out immediately after the launch.
The new phones will be available additionally in Europe, Middle East and major Asian countries on October 9, 10 and 16. By the end of the year, they will be available in more than 130 countries. Apple doesn`t have Korea in its list yet, but some Koreans are buying them through direct overseas purchase.
jhk85@donga.com