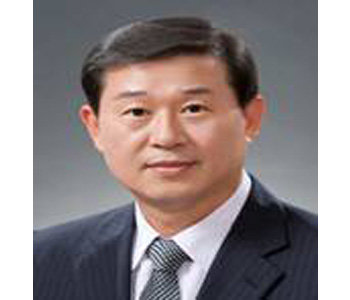 President Park Geun-hye designated Lee Sung-ho, head of Seoul Central District Court, as chairman of National Human Rights Commission on Monday. Incumbent Chairman Hyun Byung-chul's term ends on August 12. National Human Rights Commission chief's term lasts for three years and he or she can serve one more term. Hyun was nominated in July 2009 as chairman and served his second term starting August 2008, which makes Lee the first chairman nominee under the Park administration. The appointment will be finalized after passing the National Assembly's public hearing.
Born in Yeongdong County in North Chungcheong Province, Lee graduated department of law at Seoul National University. He is alumnus of the 16th class of the Judicial Research and Training Institute, and was a judge at Seoul Central District Court, chief judge of Seoul High Court and chief judge at Patent Court. He had apologized on behalf of senior judges at the retrial of pro-communist manipulation case called "Aramhoe" in the 1980s, sentencing the victims not guilty.
Lee is a prominent intellectual property expert. When he was working for the Patent Court, Lee released some 40 papers on intellectual property. In July last year, he was recommended as Supreme Court justice by the candidate recommendation committee. His daughter is Lee Ye-rim, judge at Incheon District Court.
Meanwhile, President Park appointed Shim Oh-taek, director of Office for Government Policy Coordination, as a new secretary for Prime Minister, while naming Oh Kyun, national affairs secretary at the presidential secretary office, as Prime Minister deputy secretary.
Shim is from Boseong County in South Jeolla Province and graduated from the commerce and trade department at Hankuk University of Foreign Studies. He is alumnus of the 27th class of Public Administration Examinations, and was policy director and social integration director at the Prime Minister Office. Oh was born in Seoul and graduated from law department at Hankuk University of Foreign Studies. An alumnus of the 29th class of Public Administration Examinations, he was previously social policy director at the Prime Minister's Office, and special member of the presidential transition team, and worked as national affairs secretary for the President from February 2013. Korea`s United Nations Ambassador Oh Joon is his elder brother.
egija@donga.com