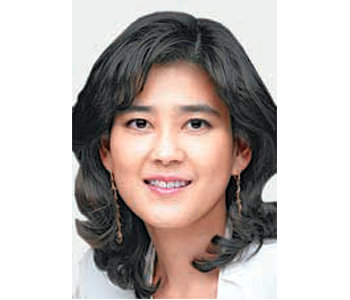 Hotel Shilla CEO Lee Bu-jin (picture) is staying at the Shilla Jeju hotel to lead efforts to prevent the spread of Middle East respiratory syndrome (MERS) after the hotel suspended its operations due to concerns over possible further infections of the deadly virus. Shilla Jeju, ocated at the Jungmun Tourist Complex in the Island of Jeju, decided to temporarily close the luxurious accommodation until the concerns over MERS spread is dispelled when a local media reported that the No. 141 MERS-confirmed patient stayed at the hotel between June 5 and June 8.
"Lee arrived at the hotel on Thursday morning and has been staying in the hotel. She frequently checks up health status of the Shilla personnel and employees of suppliers. Lee also wants to be directly reported on the quarantine activities inside the hotel to prevent spread of the virus," said a Shilla hotel official on Monday. Reportedly, employees of Shilla and its suppliers are quarantined at home.
On the same day, Lee met with Jeju Governor Won Hee-ryong to discuss countermeasures against the epidemic. Won complimented that the hotel has taken swift and cautious actions to avoid further spread of MERS in the midst of concerns over tainted reputation. In response, Lee said, "It is too early to say the virus no longer spreads. But the hotel is developing various countermeasures while overcoming related difficulties. Together with other tourism businesses in the vicinity, we will make the best efforts to contain the deadly virus."
salthj@donga.com