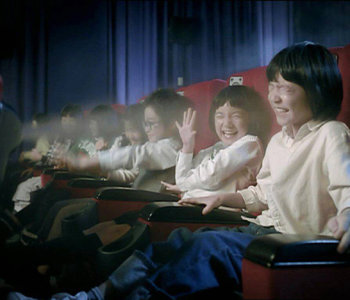 Movie theaters hit like a bolt from the blue due to MERS?
With the number of movie goers falling due to the spread of MERS fear, the movie industry is trying to lure them back. Over the past weekend, audience figure posted 1.22 million people, down 470,000 from a week earlier.
Major theater chain CGV has stopped using water spray effect in its 4D theaters since Saturday. 4D combines special effects, such as seat motion, vibration, wind and water spray with 3D. With the possibility having been raised that MERS virus can be infected from aerosol (less than 1 micrometer of liquid particles), CGV stopped the water spray effect. CVG said, "There is no problem since purified water is used but we wanted to ease people's fear," while Lotte Cinema said, "We are still using the water spray effect but is examining whether to suspend it according to how the situation develops."
Release of movie "Battle of Yeonpyeong" has been postponed and various movie promotion events have been also cancelled. "Assassin," the most anticipated movie for this summer where actors Lee Jung-jae, Jeon Ji-hyun and Ha Jung-woo are appearing, has also cancelled production presentation event due Wednesday. "Intimate Enemies" that will be released on June 25 has also cancelled its showcase event.
iamsam@donga.com