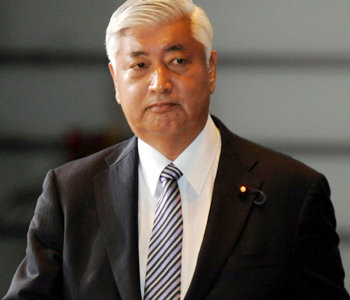 Japan`s Defense Ministry openly announced that it could attack North Korea`s missile base by executing its collective right of self-defense. Though its remarks were made on assumption that the North is preparing a second attack against the U.S. after an initial missile attack, they can be interpreted as Japan`s intent to directly attack the North Korean missile base, and thus can face resistance by Pyongyang.
According to Mainichi Shimbun on Monday, Japan`s Defense Minister Gen Nakatani made the remarks during an appearance in a program on Fuji TV. Being asked if Japan can missile attack North Korea, Nakatani said, "Tokyo`s attack would be based on the premise that the U.S. was being attacked by the North," adding, "It is possible if it becomes clear that it will do severe and critical damage (to Japan). We will judge whether there will be huge damage to our country that equals armed attacks and make response decisions."
"On a crisis situation that threatens our existence, Japan has allowed to exercise the right to collective self-defense. In this situation, it is inevitable for Japan to respond and not just sit and wait to be killed."
Nakatani`s remarks came after Washington and Tokyo revised their defense cooperation guidelines, which included both countries` joint response plans intended to intercept missile attacks on the U.S. However, attack on enemy`s base wasn`t examined in negotiations within the leading party coalition for national security legislation and revision. In this regard, the defense minister`s remarks are interpreted as largely unprecedented.
bae2150@donga.com