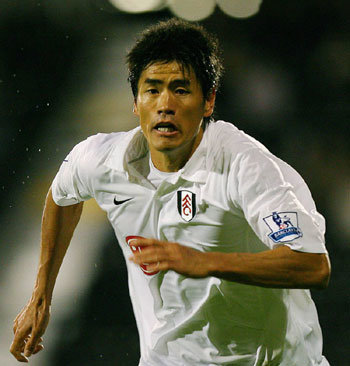 Seol Ki-hyeon (photo) will leave Fulham of the English Premier League to join the Pohang Steelers of Korea.
The striker returns to the K-League 10 years after leaving to play in Belgium in 2000, when he graduated from Kwangwoon University.
This will be the first time for Seol, 31, to play in the K-League.
The Steelers said yesterday that it signed him to a one-year contract but did not release details.
Seol's decision to leave England and return home to play is intended to raise his chances of making the 23-man roster for the South Africa World Cup this summer.
Pohang also lost many quality players after winning the Champions League of the Asian Football Confederation Champions last season, so the addition of Seol is seen as a crucial addition.
Best remembered for scoring the tying goal in Korea's 2-1 victory over Italy in the 2002 World Cup, he is considered a pioneer whose move to Europe led to other Korean players going.
Dreaming of playing in a major league abroad, he joined Antwerp FC of Belgium in July 2000. The next year, he moved to Anderlecht.
In August 2004, Seol joined the Wolverhampton Wanderers of the English Championship and then made the jump to the Premier League with Reading in 2006.
He moved to Fulham in September 2007 but failed to get much playing time. He then played on loan for Saudi Arabia's Al Hilal for six months before returning to Fulham this season.
Seol, however, never got off the bench for Fulham from October last year.
yjongk@donga.com