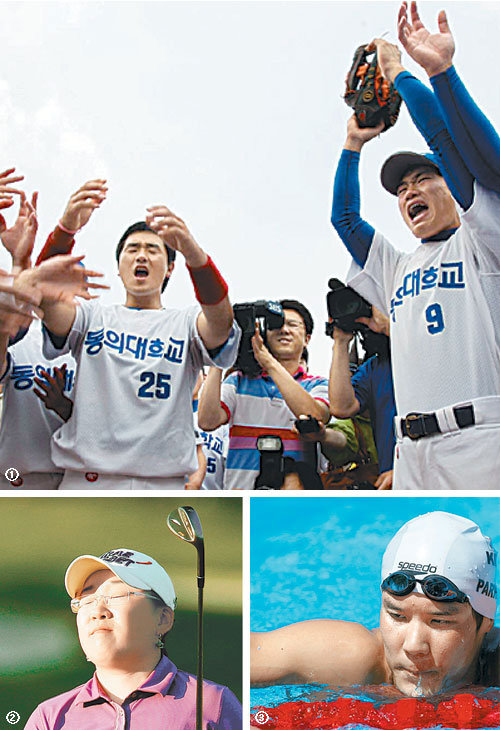 In college baseball, Dongeui University won the National College Baseball Summer League July 8. After winning, Dongeui players held a ceremony to remember their late manager Jo Seong-ok, who had died of cancer just four days before the deciding game (photo 1).
In women's golf, Shin Ji-yai expressed disappointment after missing a chip-in birdie shot on the 18th hole in the final round of the LPGA Tour Championship Nov. 24 (photo 2). Had she made the shot, she would have won the Player of the Year award. She was, however, named Rookie of the Year and led the LPGA in prize money.
Champion swimmer Park Tae-hwan in July competed in the men's 200, 400 and 1,500 meters at the FINA World Championships in Rome. In a disappointing showing, he failed to advance to the finals in all three events (photo 3).