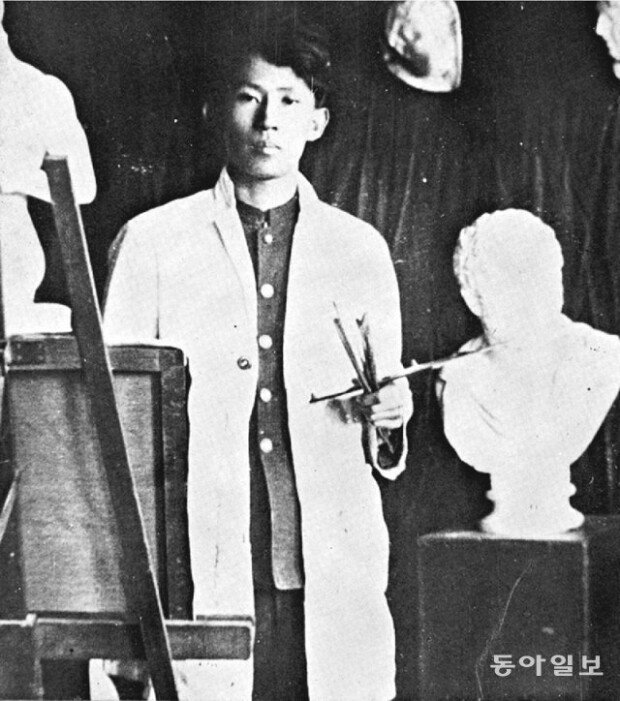 A poetry collection of modernist poet and novelist Yi Sang (real name Kim Hae-gyeong, 1910-1937), which carries reinterpretations of 28 of his poems written in Japanese, has been published recently.
Yi Sang, who worked as a construction engineer at the Japanese Government-General of Korea during Japan's colonial rule, published a series of poems in Japanese in the commentary section of the architectural magazine 'Joseon and Architecture' from 1931 to 1932. The poems included 'Strange reversible reaction,' 'Politics of fragments,' and 'Game of ▽.'
There was a collection of reinterpretations of those poems, but Kim Dong-hee, professor of the Research Institute of Korean Studies at Korea University, reinterpreted them in the belief that analysis and interpretation of them in 21st-century language' is necessary. The new publication has come 67 years after Lim Jong-guk (1929-1989), a literature commentator, translated those poems and published them in a Yi Sang collection (three volumes) for the first time in 1956.
On Wednesday, Kim held a press meeting at a restaurant in Seoul's Jongno district. "While the previous collection of translations' included annotations and proactive liberal translation meant to help readers understand more easily, the new collection excludes annotations and contains translations that are as literal as possible by closely ascertaining the original texts," he said. He thus meant to enable readers to read his poems directly rather than being bound by the frame of translations.
The previous collection of translations had no word spacing just like vertical writing in the Japanese language. However, the new collection of translations keeps all word spacings intact as in the contemporary notation system, based on the judgment that it is impossible to know whether Yi Sang intended to skip word spacing or followed the notation practice of the time.
Kim Hyeon-woo, CEO of the publishing company 'Itda,' was the person who initially proposed publishing the new collection. "Yi Sang was the only person among the writers of the time who wrote poems in two languages (Korean and Japanese) in quality on par with those of Japanese poets," Kim said. "I hope that Yi Sang's poems, which opened a new horizon in Korea's modern literature, will be widely read by today's readers."
choigiza@donga.com