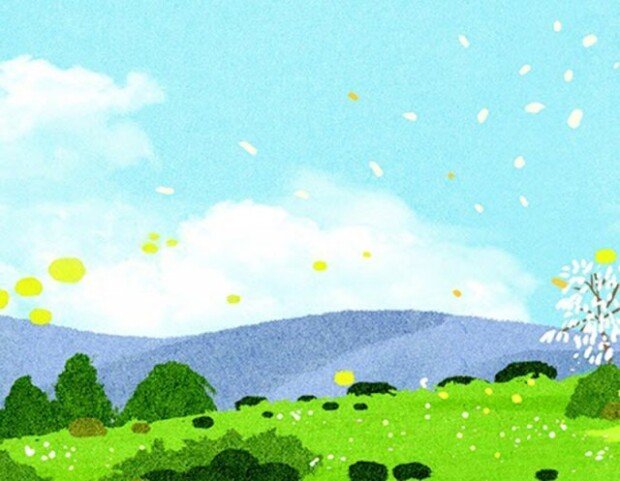 The season of spring represents something new. A phrase goes something like "always fresh and new as spring" in the poem "When the Spring Comes Every Year" by Korean poet Cho Byeong-hwa. That phrase demonstrates that the season signifies newness. The new sprout, the start of a new semester, and new friends at school fill the hearts of people with freshness.
I wonder, however, if spring is really just about being new and fresh. The radiance of the month of March gives us an odd feeling of déjà vu. Sometimes, we feel relieved that spring as we know it has returned. The season of spring may be something both new and old. It may not be that another new spring has come. Maybe, it is that our old friend spring has returned to us yet again.
Sometimes, we call this a linear return. That is not just a going back in time on a straight time spectrum. It is a return through a linear cycle. In that sense, such a return is a welcoming natural process of returning to the original position. And it is never a rare thing, either. Return in life is extremely common and natural.
And to celebrate the beautiful return of spring, I would like to introduce a poem that talks about the rules of such a return. Titled "Epitaph," the piece is not all gloomy or dark. It talks about returning to the original me, the very beginning, after death. Reading the poem, I think about what I should do before returning to the very beginning of myself. I wish I could be good to myself and others, making a good return when I do. Hopefully, I can live a good life this coming spring.