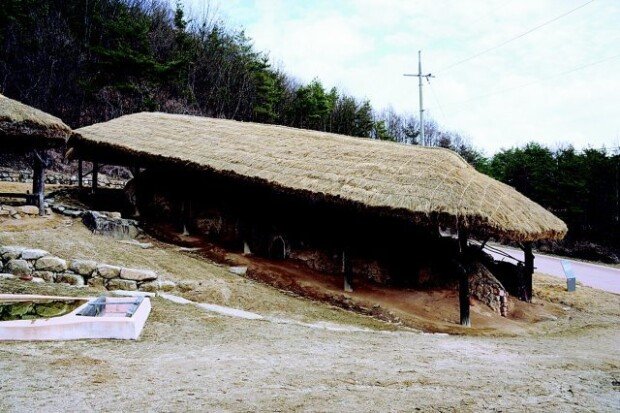 South Korea's traditional kiln, whose interior is mountaintop-shaped and divided into several rooms, will be designated as a national cultural heritage.
The Cultural Heritage Administration announced Thursday that "Mungyeong Gwaneum-ri Mandaeng-I Kiln and its annexed facilities" will be designated National Folk Cultural Heritage. Built in 1863, the kiln is well-preserved, with a treadmill, a pit to refine sandy soils, and annexed facilities where potters lived remain intact. It is considered an important historic site that shows the history of the ceramic industry in the late Joseon dynasty.
This particular kiln is valued as it has been used for eight generations, from its builder to his descendants, who were all engaged in ceramic making in the region of Mungyeong, by inheriting the legacy of traditional pottery. Kim Jeong-ok, a holder of sagijang (ceramic making), a national intangible cultural heritage, made potteries using this kiln until the 1990s.
always99@donga.com