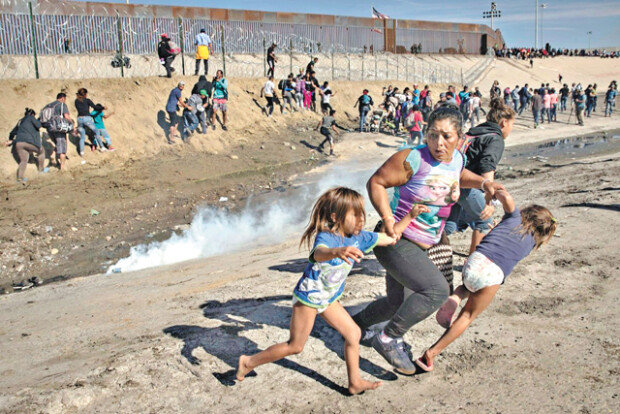 Reuters' photographer Kim Kyung-hoon became the first South Korean photographer to earn a Pulitzer Prize for his work on a caravan of Central American migrants at the U.S. border, which the Trump administration has tried to strengthen. Coverages delving into President Trump's scandals and mass shootings have been also honored, the Associated Press said.
The Pulitzer Prize Board named Reuters' photojournalists including Kim, Mike Blake, Lucy Nicholson and Loren Elliot the winner of the breaking news photography award on Monday. Kim took the image of a Honduran woman named Maria Meza fleeing with her five-year-old twin daughters from tear gas at the U.S. border on Nov. 25 last year. The Pulitzer committee recognized the photographs for "a vivid and startling visual narrative of the urgency, desperation and sadness of migrants."
"I was sleeping when I received a phone call at 4:30 a.m. I was surprised and so pleased to hear the news," Kim, currently based in Tokyo, said in an interview with the Dong-A Ilbo Tuesday. "We have tried to report the truth while carrying out a long-term project on migrants, and the resulting high-quality photographs, I think, led to a good result." Kim also emphasized that a sincere, honest photograph has its own strength and can change society for the better. Born in 1974, Kim majored in photography at Chung-Ang University and joined Reuters in 2002. He recently released a book, whose title is roughly translated as "Let me read photographs."
The Pulitzer Prizes, established according to the will of American newspaper publisher Joseph Pulitzer, were first given in 1917. The prizes have 14 categories for journalism including reporting, photography, criticism and commentary, and seven categories for the arts including fiction, drama and music.
parky@donga.com