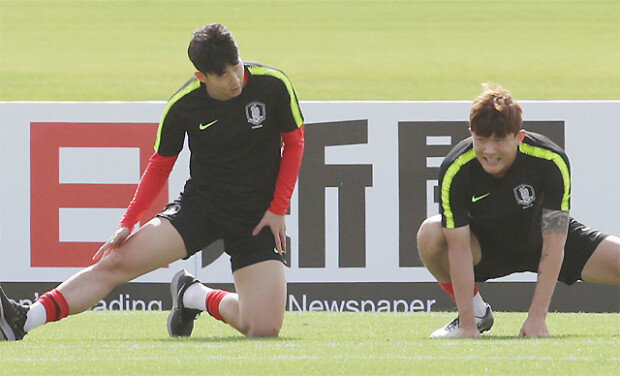 South Korea and Bahrain are set to face off in their respective bid to advance to the quarterfinals in the AFC Asian Cup.
As the group qualifying round of the 2019 AFC Asian Cup came to an end on Friday, South Korea will hold a tournament match of 16 strongest teams at 10 p.m. Tuesday next week. South Korea seeks to win the title for the first time in 59 years.
Bahrain had one win, one draw and one loss (four score points overall) to rank third in Group A after the United Arab Emirates (79th in the FIFA rankings), and Thailand (118th). In this year's Asian Cup, the top and runner-up teams in each group have directly advanced to the tournament of 16 teams, while top four of the six third-ranked teams will also advance to the tournament. Bahrain has the highest score points among the six third-ranked teams. Team Bahrain made a small splash in the qualifying round by tying 1-1 with the United Arab Emirates, the host of this year's championship. The team had the finishing goal in a penalty shootout during the extra time in the second half of its third match against India to secure the third place in its group.
South Korea, which currently ranks 53rd in the FIFA rankings or 60 places ahead of Bahrain (113rd), is dominating the Middle Eastern team historically by recording 10 wins, four draws and two losses in overall records. In the Asian Cup, however, Team South Korea has had one win and two losses, lagging behind Bahrain overall. South Korea lost to Bahrain 0-2 in the 1988 event, and 1-2 in 2007 in the second-round group league, before beating 2-1 in its first group league match in the 2011 event.
Bahrain advanced to the second round in as many as five Asian Cup championships thus far, and had the best showing in the 2004 event when it ranked fourth. In that year, Bahrain was ranked highest in the FIFA ranking ever at 49th. At the time, South Korea lost to Iran in a quarterfinal match.
Seung-Kun Lee why@donga.com