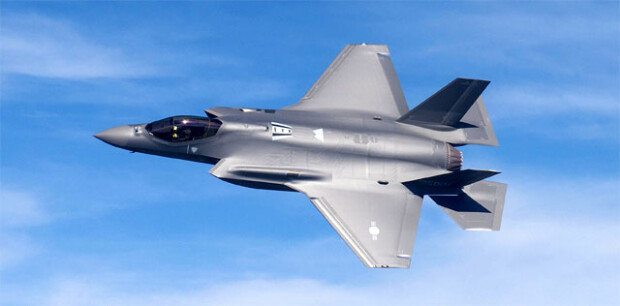 Two F-35A Stealth fighter jets will be delivered to the Korea Air Force for the first time in late March. Given that the F-35A is one of the most competent stealth fighter jets in the world, it is possible that North Korea, with poorer air force strength, will react against the introduction of the fighter jets by the South, claiming it as a delivery of war arms or a move to run against efforts to bring peace on the Korean Peninsula.
Two out of six F-35As will be sent to South Korea around the end of March, a military official said Sunday. Last March, a celebratory ceremony was held at a Lockheed Martin factory in Texas, the United States, to release the first F-35A. The Korea Air Force plans to bring in 10 out of 40 F-35As, which Seoul made a contract with Washington, by the end of this year. All the F-35As will be displayed for combat arrangement by 2021.
The F-35A is a military asset to disarm North Korea's air defense network and penetrate the North's airspace in secret in case of emergency. Equipped with Joint Direct Attack Munition (JDAM) guidance packages for 2,000-pound bombs, it can devastate key facilities such as underground bunkers where the North Korean leadership hide.
Hyo-Ju Son hjson@donga.com