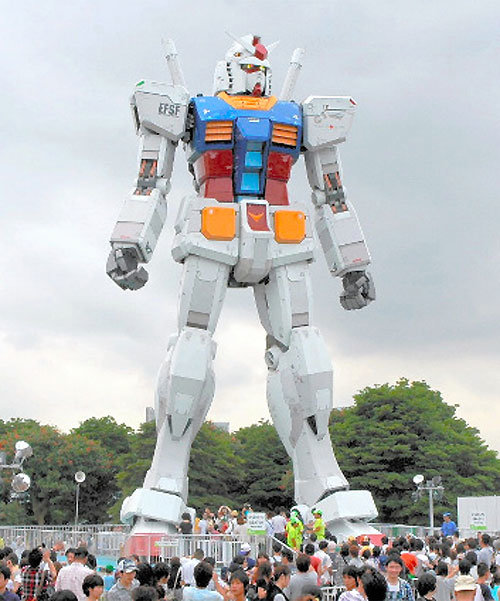 Hollywood is producing movies based on Japanese comics and animations that are also well known in Korea.
It was announced last Wednesday that Japanese comic "Attack on Titan" will be made into a movie. The background of the comic is a city surrounded by high walls where human beings live to escape the titans. The main characters of the comic fight the titans. Deep themes such as the desire or memories of human, political maneuvers, and history are incorporated in the comic along with tense progress. Ever since it was published serially in 2009 in a comic magazine, 76 million books were sold in Japan and more than 10 million books were sold in more than 180 countries. The comic was also made into a television animation in 2013.
"Mobile Suit Gundam," which was produced in 1979, will also be created into a movie in Hollywood this summer. It is a "real robot" animation that depicts wars of the future world where immigration to an artificial residence created in space due to population increase is under progress. The animation movie "Your Name," which was released in 2016, was decided to be made into a movie last year.
"Alita: Battle Angel," which is based on SF martial arts cartoon called "GUNNM," will be released in February next year. The movie, produced by Hollywood movie director James Cameron of "Terminator" and "Titanic," is about a cyborg girl fighting with powerful enemies.
Young-A Soh sya@donga.com