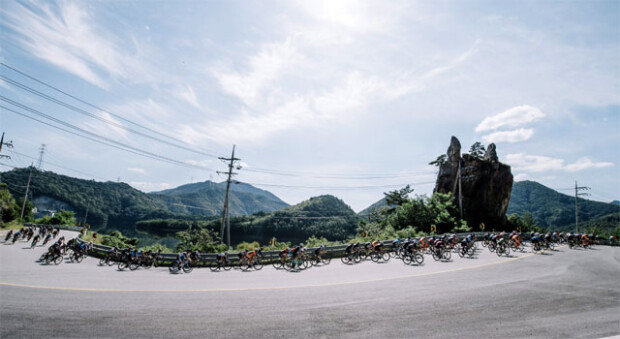 The 2018 Tour de Korea Special, the most prestigious cycling event in Korea where the most competitive players vie for, will begin on Sunday. The annual event has a special theme this year, promoting for increased sports exchange between North and South Koreas.
The competition will take place on Goseong (Sunday) and Hwacheon (Monday) of Gangwon Province and Paju of Gyeonggi Province (Tuesday), where participants will race across 216 kilometers.
Some 170 players from 20 teams, who have passed five rounds of preliminary rounds (Masters Cycling Tour), hosted by the Korea Cycling Federation, will compete in the 12th annual event. Cycling fans look forward to this "dream competition," as the games will be applied with the same level of operations for international events held by the Union Cycliste Internationale (UCI). The winner will win 20 million won, the highest amount among domestic cycling competitions. Also special awards will be given for the first time: recognizing female winners, the most senior and the youngest winners among those who have finished the race.
The entire event will be broadcasted live by LTE. Spectators can view the event real-time on the official homepage, YouTube, Naver, Facebook and SPOTV+, a sports cable channel.
"This year, we developed a race course adjacent to the DMZ, reflecting our desire for peace on the peninsula and to promote sports exchange between the two Koreas," said Cho Jae-kee, chairman of the Korea Sports Promotion Organization. "We will continue to do our part in promoting the cycling culture and building a healthier Korea."
Heon-Jae Lee uni@donga.com