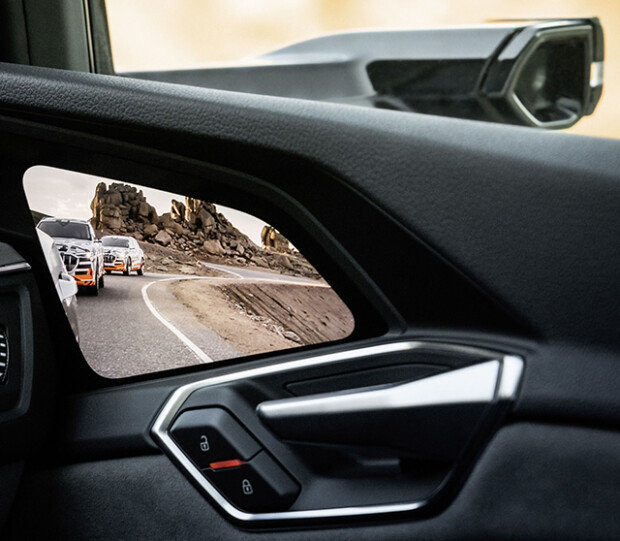 Audi is equipping its first electric car with Samsung's OLED displays. According to Samsung Display on Wednesday, it would supply 7-inch OLED displays for the e-Tron, Audi's first electric sport utility vehicle. The final production version of the e-Tron, which is Audi's first volume-production all-electric SUV, was first revealed last month in San Francisco.
If consumers choose to replace conventional side mirrors with "virtual exterior mirrors," OLED displays would be mounted on the left and right end of the dashboard. The videos recorded by "side-view cameras" can be viewed in real-time on the OLED displays.
The virtual exterior mirrors provide a broader view than conventional side mirrors without any blind spots, according to Audi. In particular, they help drivers to secure a clear view in a cloudy weather or in a dark place and support safe driving by offering a proper "viewing mode" depending on various driving circumstances, such as highway driving and parking. Drivers are able to adjust the screen like they do with smartphones thanks to the embedded touch sensors.
"OLED displays not only consume less power but also are thin and light," said Samsung Display. "They also provide accurate color representation, faithfully render difficult dark shades, and respond quickly, thereby producing vivid and natural images even under low temperature without any color distortion."
Ji-Hyun Kim jhk85@donga.com