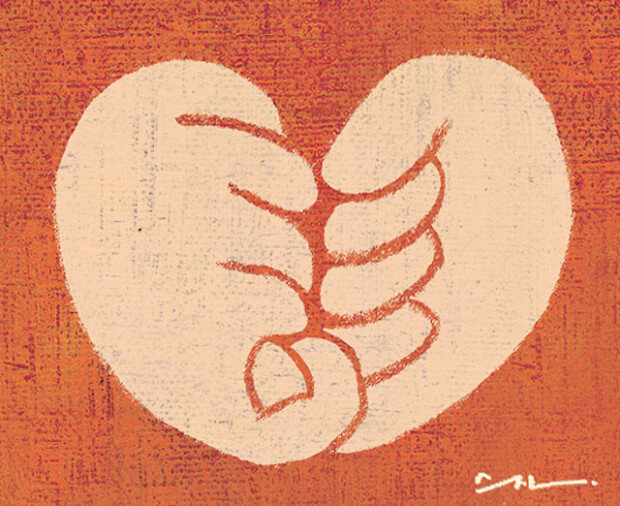 Korean poet Park In-hwan is associated with dabang (the Korean-style café), a good-looking man, charms, and romance. Some would say that Park is equivalent to George Gordon Byron in Britain. A tall gorgeous guy with an outstandingly fashionable taste, Park would drink coffee every day, even if he skipped meal. His sense of wit and humor never let him feel alone. Everywhere he went, he came across his friends and they loved him so much.
Here is one of the most famous episodes about Park. His poem "As Time Goes By" was turned into a song on the spot. When requested, he wrote spontaneously and a composer added music to the poem, which was finally sung by a musician. You will only be fascinated by this story because it sounds as if a combination of literature and music did magic. As such, hearing about his episodes, you may have a surprisingly fabulous or even a luxurious image of this Korean poet.
However, Park would have felt sorry if you thought him as a mere romanticist. His romanticism is represented well in his poems such as "As Time Goes By" and "The Wooden Horse and the Lady," but a closer look at his poems gives you insight into his real message because the poet expressed truthfulness to life and the way we live, not merely focusing on fancy romanticism. He would enjoy making jokes with his friends, but he also took a deeply serious view of reality. His poems do not not evoke enormously great exclamation. However, they show his great humility about his true character. A brightly green future was written by Park, which will bring us out of life in adversity. Such a warmly hugging hope gave birth to his words loaded with romanticism.
Won-Joo Lee takeoff@donga.com