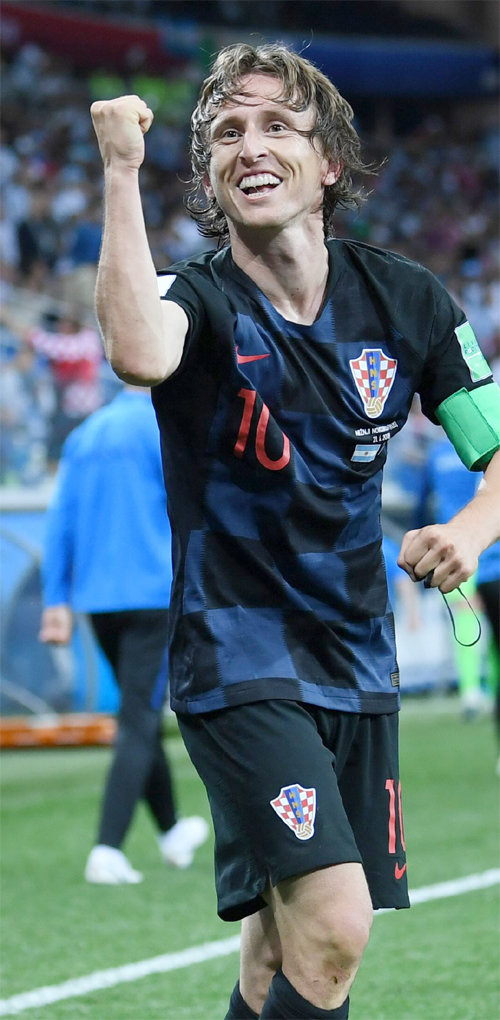 Growing up in Zadar, Croatia, Luka Modric dreamed to be a football player. At the age of six in 1991, he faced a nightmare he could not ever forget. The Croatian War of Independence began after Croatia declared independence from Yugoslavia.
"Where is grandpa?" asked little Modric with tears in his eyes. His grandfather took care of him while his parents were out for work. Six Croatians including Modric's grandfather were brutally killed by rebel Serbs, who were siding with Yugoslavia. Even before overcoming his grief of losing his grandfather, Modric and his family lost their house to a fire and had to move from one hotel to another, which were used as shelters.
There were constant sounds of grenades and gunfire around a hotel Modric stayed. For him, football was the only way of forgetting the miserable circumstance he was in. He played football every day at a parking lot near the hotel. A staff, who worked at the hotel at that time told The Daily Mail that "The war did not stop little Modric from practicing. All hotel staff was shocked by his boldness. He had broken more glass on the hotel windows than what the bombs had hit."
The pains of war made Modric a "Balkan warrior." "In order to understand the miracle and success Croatians make, you need to know the pains of a war," said Modric. "We became stronger through the war. We are not easily defeated."
Modric proved himself to be "the best midfielder in the world" through the 2018 World Cup with his strong stamina and mentality. Modric has two goals and one assist in Russia, carrying his team to the World Cup finals. He was chosen as man of the match (MOM) in three out of six matches in Russia.
Modric has covered the most distance this world cup, running 63 kilometers, according to FIFA. This would not have been possible without a strong will. "Modric is the best player in the World Cup. He has what it takes to be a midfielder in a modern footballㅡability to break out of defense, great vision, and creativity.
Modric will beat greatest players such as Cristiano Ronaldo and Lionel Messi to become the world's best player if he can make his team win the 2018 World Cup. "Modric is leading his team very well in and out of the ground. If I have the right to vote for the Ballon d'Or, I'll vote for him," said legendary Croatian footballer Davor Suker.
The Ballon d'Or is the most prestigious football award given to the best player in world football. Modric was placed fifth in the list of possible Ballon d'Or winners on online betting websites before the World Cup, but his ranking jumped to second place following Ronaldo after Croatia made it to the finals. "This is not time to think about personal honor," Modric said. "I will do my best so that Croatia can win the World Cup."
Yun-Cheol Jeong trigger@donga.com