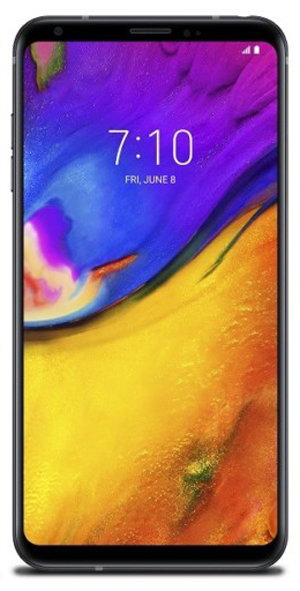 LG Electronics will release its new flagship smartphone "LG V35 ThinQ" on Friday. It was expected that "LG V40 ThinQ" would hit the shelves following "LG V30," which was unveiled in September of last year, but it looks like V35 would arrive before V40.
LG has launched a total of four premium smartphone models this year, including "V40 ThinQ," which will be released in the latter half of this year. The "V30S ThinQ" was released in March followed by "G7 ThinQ" in May while the "LG V35 ThinQ" and "V40 ThinQ" are on track for the second half of this year. This is unlike LG's usual product launch pattern, where it launches its G-series phones in the first half of the year, followed by its V-series in the second half. LG also unveiled five low-end smartphones, including the X2 and Q7 in the first half of this year.
It is part of LG's platform strategy to diversify the V-series. LG Electronics Vice Chairman Cho Sung-jin has put an emphasis on the platform strategy since early this year. The essence of the strategy is to reuse the inside design and exterior design of the existing models and start launching "premium derivative" models with upgraded software, such as AI and camera.
Meanwhile, Samsung Electronics, in the first half of the year alone, has already launched similar number of smartphone models as last year. There are a total of nine models introduced in the domestic market, including the Galaxy S9 and S9 plus series. The number goes up if smartphone models exclusive for the overseas market are included. Samsung is launching relatively many smartphone models this year, compared to 11 both in 2016 and 2017.
"Our smartphone lineup ranges from low-end to high-end premium models to meet the demands of consumers in different regions," an official from Samsung Electronics said.
A slowdown in the global smartphone market has contributed to the increased lineup of smartphones by Samsung and LG. According to the market research firm Gartner, global smartphone sales in the fourth quarter of 2017 fell by 5 percent. This is the first annual decline since Gartner started tracking the smartphone market in 2004.
"After losing market share to Xiaomi in the Indian and Chinese market, Samsung seems to be trying to maintain its market share by diversifying its smartphone portfolio to match the budgets of consumers," an industry source said.
Jae-Hee Kim jetti@donga.com