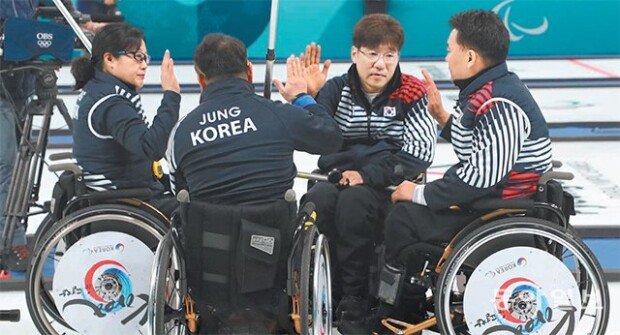 Early one morning in 1993, 22-year-old Seo Soon-seok, who was working for an electric company, left home for work riding on his motorcycle. When he was waiting for the traffic light to change, he suddenly felt his body float into the air with a "bang" sound. The car that hit him from the back ran away. He was sent to a nearby hospital by taxi. As he was not on an ambulance, his spinal cord was compressed badly in the taxi. As a result, he could not walk on his feet anymore.
He was so athletic before the accident that he was a baseball player in his middle school. After being released from the hospital, he wanted to go back to the world in some way. He got web master's license and tried to get a job to no avail. The depressed man told his sister, "I am still young. But the world does not want me as I have become disabled."
"I wanted to feel a sense of accomplishment by meeting people and talking and working with them," Seo said. His dream was realized in November 2009, when he first experienced wheelchair curling. He found the meaning of life by playing curling, which requires teammates' cooperation. He was able to reignite the lost passion and found back the confidence. He joined the national team after the hard training of running 5 kilometers everyday on a wheelchair.
He knows the power of communication and cooperation better than anyone else. With this experience, he is now leading the Korean national wheelchair curling team. With Seo as the skip, the national wheelchair curling won four games in a row after beating Canada 7-5 on Monday at the Curling Center in Gangneung. Canada is a very competitive team, which is aiming to win a gold medal for the fourth consecutive time at the PyeongChang Paralympics. "I expect seven wins out of 11 games will take us to the semifinal," national team coach Baek Jong-cheol said.
In curling, the skip usually slides the stone in the seventh and eighth ends but Seo let the second Cha Jae-kwan make the shot as he was having a better success rate than him. Instead, Seo focused on the strategy after making the shot in the third and the fourth ends. "I must let go of my greed in order to win the game," said Seo. "I thank Cha for showing great performance in the game."
Yun-Cheol Jeong trigger@donga.com