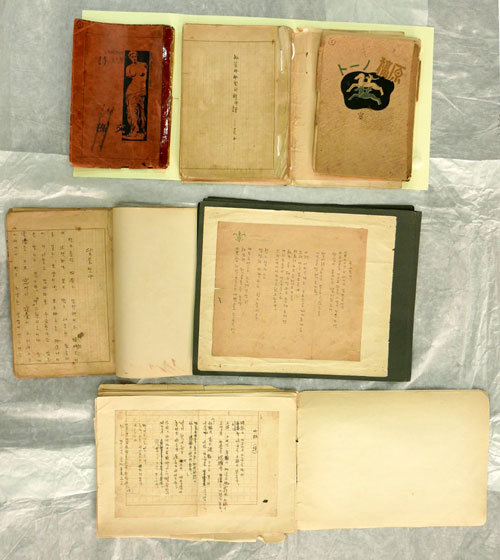 The Cultural Heritage Administration said on Tuesday that five cultural heritages of Korea's independence activists during the Japanese colonialism including Yi Yuk-sa's poem "Pyeon-bok" written in his own handwriting and Yun Dong-ju's handwritten manuscripts had been announced for registration. This is the first time that the literary copies of Korean writers under the Japanese colonial rule are registered as cultural assets.
In his poem "Pyeon-bok," Yi likened the Korean people under the Japanese rule to bats having to roost in dark caves. The poem was not published due to Japan's pre-censorship at that time, but was made public in 1956 when it was first included in "Yuksa-sijip," the collection of Yi's poems. The handwritten script was originally in the possession of Yi's relatives until it was donated to Yi Yuk-sa Museum located in his hometown of Andong, North Gyeongsang Province.
Yun Dong-ju's handwritten manuscript is the only script left by Yun, and contains 144 poems and four prose pieces including those which have been adapted later. Three books of poetry that compiled individual scripts such as "Sky, Wind, Stars and Poem," one book of prose pieces and other individual scripts are to be registered as cultural heritages. These had been in custody of Kang Cheo-jung and Jeong Byeong-uk, classmates of Yun's younger sister Yun Hye-won, until they were donated to Yonsei University in 2013.
Won-Mo Yu onemore@donga.com