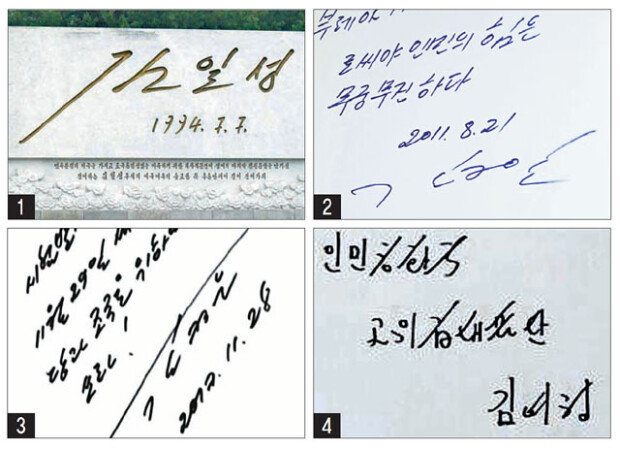 Kim Yo Jong, director of the Propaganda and Agitation Department of North Korean ruling Workers' Party, demonstrated the so called "Baekdu blood line" in her handwriting.
Kim, who met with President Moon Jae-in on Saturday, wrote on the guest book of the presidential office Cheong Wa Dae with a unique handwriting. The most conspicuous aspect of her handwriting was its Italic-style, which is tilted 45 degrees up to the right. Experts point out her handwriting naturally depicts how she feels superior to others. The fact that each stroke is headed upwards to the right show her goal-oriented and result centered traits.
This unique handwriting can also be witnessed in the handwritings of Kim Yo Jong's father, Kim Jong Un, and her grandfather, Kim Il Sung, and her brother Kim Jong Un. Kim Jong Un's handwriting in particular, is so steep and unconventional to the extent that is ignores the form and size of a paper.
"Kim Yo Jong's handwriting appears to have regular features but exceptions are seen in strokes that head downwards in the letter 'woo (우)' and the horizontal strokes in the letter 'jo (조)," said Gu Bon-jin, a former prosecutor and graphology expert. "This may reflect her freewheeling and unpredictable characteristic."
Jin-Woo Shin niceshin@donga.com