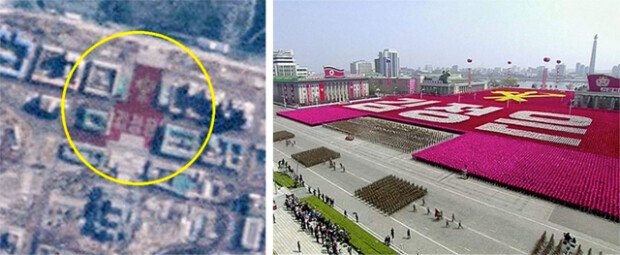 With the PyeongChang Winter Olympics only six days ahead, a "race of diplomacy" to determine the fate of the Korean Peninsula is set to start soon. While North Korea is preparing for a massive military parade on Thursday, the United States is strengthening its hard-line stance against the North. Against this backdrop, the geopolitical situation might fluctuate in the peninsula that is seeing high expectations for thawing inter-Korean relations. In a push to revive momentum for peace, South Korea is poised to go all out in diplomacy, while publicizing schedules for President Moon Jae-in's successive summit talks with leaders and high-level officials from major countries starting from next week.
Thursday, the eve of the Pyeongchang Olympics, will be the "Big Day" of summit diplomacy. President Moon will meet with Han Zheng, a member of the Chinese Communist Party's Politburo Standing Committee, before having a dinner meeting with U.S. Vice President Mike Pence on the same day. As Han is expected to bring Chinese President Xi Jinping's message with him, Seoul, Washington and Beijing will effectively have indirect three-way talks over the North Korean nuclear crisis. The U.S. vice president once said North Korea's Kim Jong Un would "hijack the Olympics," while issuing a message to put the brakes on the thawing mood in inter-Korean relations. Chances are high that Pence will reemphasize the resumption of South Korea-U.S. joint military drills immediately after the Olympics and a full implementation of the UN sanctions against North Korea.
On Friday, the South Korean president also plans to meet with UN Secretary-General António Guterres, who volunteered to serve as arbitrator for the North Korean nuclear issue, before summit talks with Japanese Prime Minister Shinzo Abe.
Seoul, which has been stepping up efforts to create amicable mood for Pyongyang-Washington talks through the Olympics, is taking a cautious stance towards Washington's string of hard-line statements against Pyongyang in recent weeks. "Washington's 'bloody nose' operation should be construed as another form of sanction against the North to bring the isolated state to the table for denuclearization," said a South Korean government official. The official implies that Seoul aims to produce achievements in the denuclearization field by persuading Washington and Pyongyang through multilateral diplomacy during the upcoming Olympics Games.
The key variable is how North Korea is going to behave. Who Pyongyang will dispatch to the Olympics will be a barometer of Pyongyang's commitment. However, watchers say if the North pushes ahead to conduct a large-scale military parade including ICBM as planned next week, the mood could deteriorate even during the Olympics period.
weappon@donga.com · niceshin@donga.com