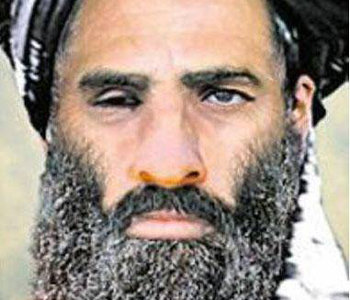 "A kind person with a great sense of humor who doesn't think he/she is superior than colleagues, doesn`t get angry or is not discouraged. A person who hasn't owned a home and doesn't have overseas bank account."
People would be doubtful that such a person exists. But the Afghanistan Taliban said in its website that its supreme commander Mohammed Omar is such a person.
Omar is called a leader in disguise as he hasn't been in public since the U.S. invaded the Afghanistan in 2001. The U.S. has offered a reward of 10 million U.S. dollars for information leading to Omar`s but in vain. He has been rumored to have died or missing. However, since he disappeared 14 years ago, Omar disclosed to the public a part of himself through a 5,000 word biography.
The justification for publishing the biography was to celebrate the 19th anniversary of his becoming supreme leader. Fighting as mujahedin, Omar led in 1996 Taliban and occupied capital Kabul to build the Afghanistan Islam country. He sponsored Osama bin Laden, leader of the al-Qaeda terrorist group, and after the 9.11 terrorist attack, he refused the U.S. request to extradition of Osama bin Laden. Ultimately, he became a fugitive after the Taliban regime in Afghanistan was collapsed by the U.S. attack in 2001. Omar is known to have commanded Taliban by hiding at the border area of Pakistan.
Some people claim that the 19th anniversary was only a justification and there must be another real reason. They say the Afghan Taliban have released Omar's life to stop Islamic State`s moving toward Afghanistan. The biography wrote that Omar is closely monitoring the Jihard activities resisting to different religion invaders and the day-to-day events in Afghanistan and the world, and that his daily work is not cut despite the enemies' expansion. Ahmad Sayedi, an expert on the Taliban, said, "The Taliban have posted Omar`s biography for several strategic reasons - the most important of which is to counter Daesh influence in their ranks."
Meanwhile, the bio helped people know information about Omar's birth and race that Taliban researchers had different opinions on.
The biography says he was born in 1960 in the village of Chah-i-Himmat, in the Khakrez district of Kandahar province, in the south of the country. According to the book, Omar is from the Tomzi clan of the Hotak tribe, his father died five years after Omar`s birth and the family moved to Uruzgan province. The reason he lost his right eye during the Soviet invasion between 1983 and 1991 is because glass fragments went into his eye and he took it out by himself and then stitched it. The bio also says he liked RPG-7 rockets the most among many weapons.
aimhigh@donga.com