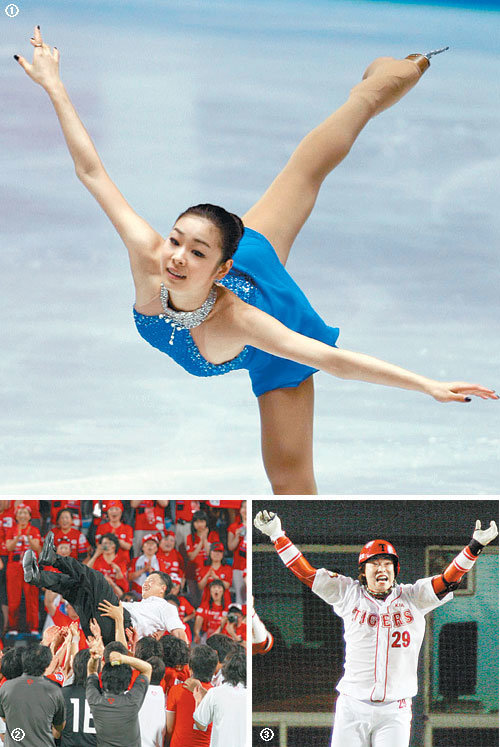 Undeniably, world figure skating champion Kim Yu-na was the most prominent Korean athlete this year. She won all five of the competitions she entered this year such as the ISU Four Continents Figure Skating Championships in February and the Grand Prix Final in November. She is also the favorite to win the gold medal in the 2010 Vancouver Winter Olympics (photo 1).
In soccer, Korea became the first Asian team to qualify for the World Cup seven straight times. After securing qualification by beating the United Arab Emirates June 7, the Korean players gave their head coach Huh Jung-moo a celebratory toss (photo 2). Huh will lead the team in South Africa in June next year.
In baseball, the Kia Tigers won their first title in 12 years. Tiger Na Ji-wan celebrated his team's title by hitting the Korean Series-clinching home run in Game 7 (photo 3).