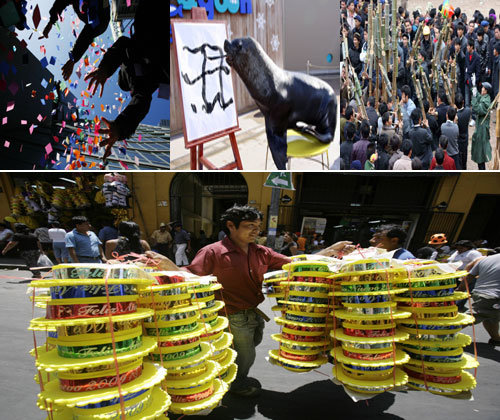 The world is preparing to greet the New Year. NGO members hosting a New Year's ceremony every year at New York City's Times Square test for confetti Monday. At midnight New Year's Day, people will release the confetti containing their wishes from the rooftop (left).
A sea lion with a brush in its mouth is writing 丑(bull in Chinese) to celebrate 2009, the year of bull, at a zoo in Yokohama, Japan (second from left).
Some 200 residents of a village in Guizhou province, China, are playing the lusheng, a Chinese bamboo flute, at the Lusheng competition (third from left).
A smiling merchant in Lima, Peru, carries yellow caps, which signify good luck.