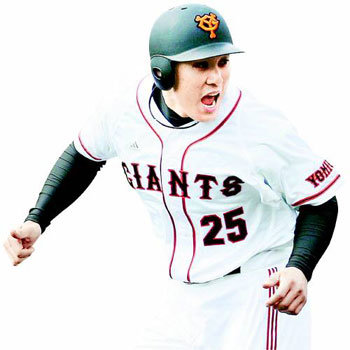 With his improving performance, Lee Seung-yeop of the Yomiuri Giants recently regained confidence. After hitting a three-run homerun at a game against the second-tier team of Seibu last Saturday, Lee called his father to let him know about his homer.
"When I congratulated his homerun, he said it was not that significant as he is on the second-tier team. But, I felt relieved since he sounded good," said Lee`s father.
Lee will come to Korea to join the national baseball squad after having three games against the Yakult and two games against the Hiroshima from Friday.
The Beijing Olympic Games is meaningful to Lee. He hopes that the Korean squad will win the bronze medal at the Beijing Olympic Games as in the 2000 Summer Olympics in Sydney because this might be his last appearance in the Olympics.
In 2000, Korea beat Japan 3-1 and won the bronze medal. Lee, along with Hanhwa's Koo Dae-sung who allowed only five hits and gave up one run during nine innings, became the heroes of the game. Korea and Japan were tied scoreless through the seventh inning. At the end of the eighth inning when the second and third bases were loaded, Lee hit a double and drove in two runs against Daisuke Matsuzaka.
Lee's father Lee Chun-gwang went to Taiwan to watch the Olympic qualifying tournament in March. However, he will not go to Beijing this summer to ease psychological burden on his son. Instead, he will root for his son at his home in Daegu.
beetlez@donga.com