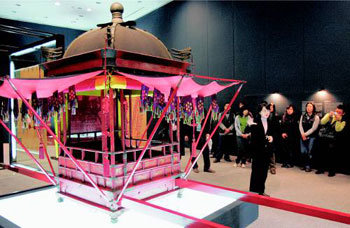 "The Palanquins of the Joseon Royal Family" opened at the National Palace Museum of Korea, at Gyeongbokgung Palace, Seoul yesterday. The second-floor exhibit features the first-ever display of the palanquins of King Gojong and King Sunjong to the public.
Royal palanquins belonging to the king, the crown prince, and the royal family are pictured. The standards, accessories, and colors of Joseon-era palanquins differed depending on the rider's status.
The exhibit will run from December 30 to March 31 next year.