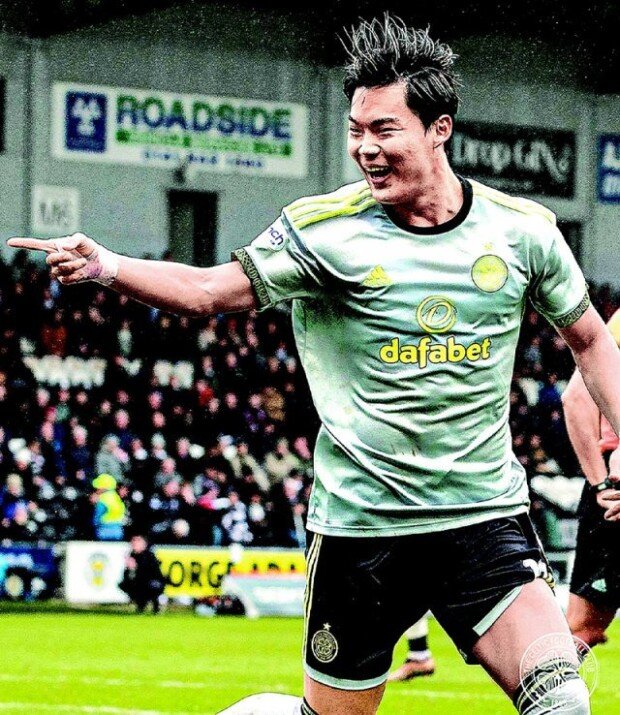 Oh Hyeon-gyu (22, Celtic) scored his debut goal in the Scottish league. On Sunday, Oh scored a penalty kick goal in the 36th minute into the second half, leading his team 4-1 against St. Mirren in a Scottish Premiership away game for the 2022-2023 season after being substituted in the 21st minute of the second half.
This is his second goal of the season, and a regular league debut goal, following his first goal in a Scottish Cup Round of 16 match against St. Mirren on February 12. Since joining Celtic in January, Oh has played in all seven official games as a substitute player, steadily scoring goals.
On the day, Celtic conceded an early goal in the 6th minute into the first half but showed strong concentration by scoring five goals in the second half, winning the match 5-1. With a winning streak of seven games in the regular league, Celtic maintained their lead at the top of the table with 25 wins, one draw, and one loss (76 points), staying nine points ahead of Rangers (67 points) in the second place.
Bae-Jung Kim wanted@donga.com