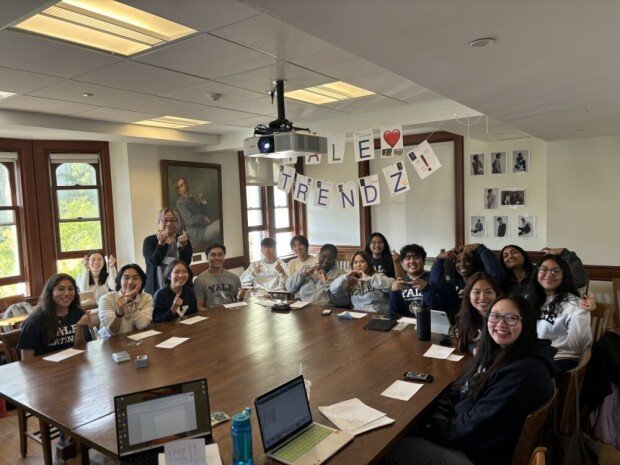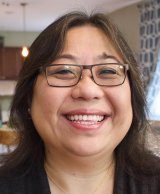 "BTS Jungkook? In the former K-pop generation, he would have changed his name to John," said Grace Kao, a professor of sociology at Yale University, in an interview with The Dong-A Ilbo at a library in Yale University on Tuesday. "We are seeing fewer questions asking, 'Why Korea?' wherever and whatever the situation is," she said, stressing the acceptance of Korea, impacted by the Korean Wave. Professor Kao led discussions as a facilitator at the first Korea-Yale University forum.
She is a sociologist studying ethnicity, race, and emigration at the University of Pennsylvania and Yale University. She currently leads the Center for Empirical Research on Stratification and Inequality. Since 2021, she has been teaching courses to first years comparing British New Wave in the 1980s with K-pop in the 2020s from a sociology perspective.
"The class is conducted in a seminar format of 15 students, which is always full. I assign students to listen to 30 K-pop songs each week, so they listen to 350 songs towards the end of the semester. In her class, students learn the entire history of K-pop, from Seo Taeji's debut in the 1990s to the Korean idol group training system.
Recently, she invited a newly debuted K-pop group to her class. "I attended all the music programs by different broadcasting stations when I visited Korea this summer," Professor Kao said. "I met a manager of a group named TRENDZ, whom I asked to join my class sometime via Zoom." She highlights the impact of K-pop on Asian American's racial experience. "There was awareness in American culture of Asians being marginalized. There was a time when Japanese culture was popular, but they never topped the Billboard charts for long periods of time. A recent survey showed that 60% of Americans watch at least one Korean drama. This shows the popularity of Korean cultural content in the U.S.," she explained.
choigiza@donga.com