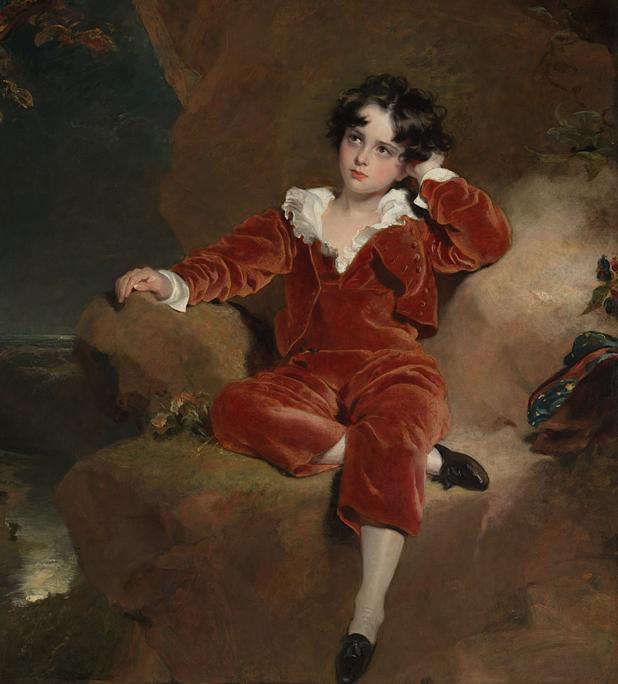 ● Every single work is worthy of being called a masterpiece.
The special exhibition with works of art sent by the National Gallery, London has recorded an average of 2,700 visitors a day since it opened. Given the pace at which visitors are gathered, it will likely be the most visited exhibition since "The Egyptian Treasures from the Brooklyn Museum" held in 2016 earned 370,000 visitors.
Sun Yu-ee, the museum's curator, said on Wednesday that "Boy Bitten by a Lizard" by Caravaggio, "The Red Boy" by Thomas Lawrence, and others are among the most popular pieces in the exhibition - with "Self Portrait at the Age of 63" by Rembrandt van Rijn, "Irises" by Claude Monet and "Long Grass with Butterflies" by Vincent van Gogh well-received as well. "A total of 50 paintings are on display. With each of the works produced by great artists, visitors highly appreciate them," she said.
● Videos on the history of the National Gallery, London catch everyone's eyes
Another spectacle at the center of attention is a sub-exposition involving video clips on the background story of the foundation of the National Gallery in London, its picture-of-the-month exhibition and its role as a public art museum.
Influenced by the Louvre Palace turned into a museum as a result of the French Revolution in 1793, the National Gallery, London was founded by the British Parliament in 1824 based on the consensus that Britain would also need to build public art galleries not exclusive to the British Royal family and noblemen but for all citizens.
During the Second World War, it devised an exhibition with only one picture on display to console the broken hearts of British citizens. As German troops were just a few steps away from the country, the gallery moved all of its works to hide them in a storage specially arranged in a rural mine.
Later, the space was used to hold a music concert, but the gallery received many requests from visitors hoping that its collection would be back to fill the vacuum. In response, it brought one picture per month back to the venue from the mine to put it on display, garnering thousands of visitors a day. As many as three of the ones displayed in this special exposition are also available in Seoul - "Seaport with the Embarkation of Saint Ursula" by Claude Lorrain, "Apollo and Daphne" by Antonio del Pollaiuollo and "Self Portrait at the Age of 63" by Rembrandt van Rijn. The exhibition will run through Oct. 9.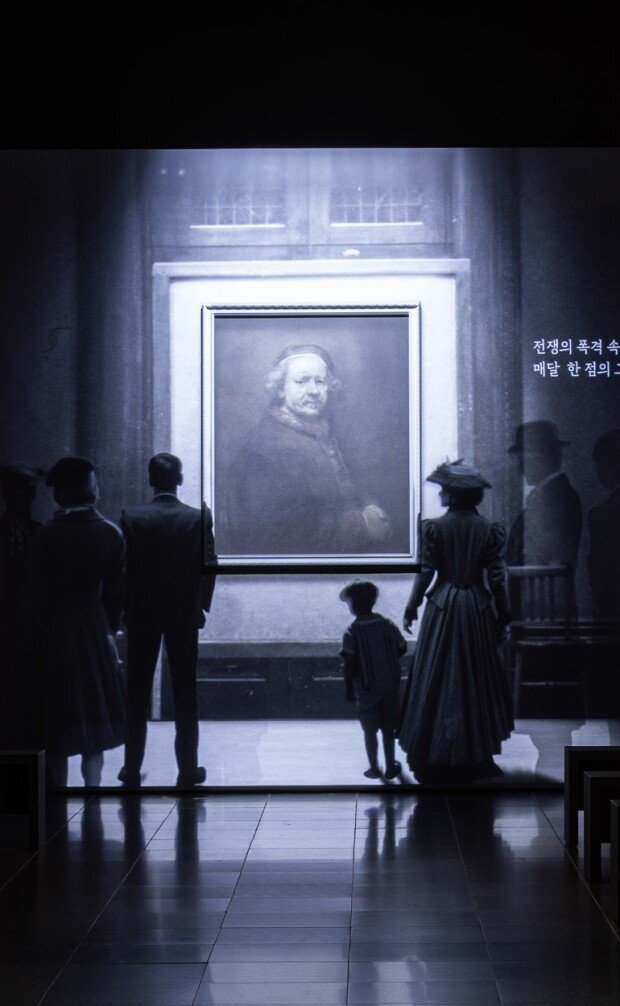 Min Kim kimmin@donga.com