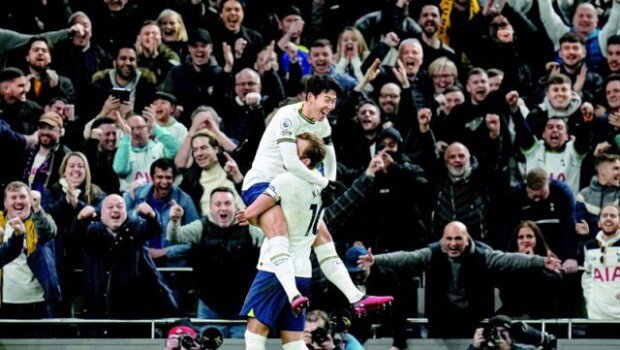 It took only four minutes for Son Heung-min to score after coming on as a substitute.
Son was subbed in for Richarlison in the 68th minute at Tottenham Hotspur Stadium, where the team was playing against West Ham in the 2022/23 Premier League. It was the second time Son has started a game as a substitute this season; the first time was during the team's match against Leicester City on September 18th of last year.
In the 27th minute of the second half, on a counterattack, Harry Kane slipped a pass to Son Heung-min, who was running between two defenders. The ball was delivered precisely to Son's feet, and with just one touch in the penalty box, he fired a right-footed shot into the right side of the goal post. This goal marks the 45th time that Tottenham's dynamic duo of Son Heung-min and Harry Kane have combined for a Premier League goal. Kane now has two assists this season, both of which have resulted in goals by Son.
Son Heung-min scored his fifth goal in six games and 46 days, following his fourth league goal against Crystal Palace on February 5. This goal was his first offensive point in three games since he provided an assist against Fulham on February 24, With five goals and three assists in the EPL this season, Son is only two goals away from becoming the first Asian player to reach the 100-goal mark in the EPL. He has already surpassed Teddy Sheringham, a 57-year-old retired player, who scored 97 goals for Tottenham and moved into second place on the EPL's all-time goalscoring list. The first place on the list is held by Kane, who has scored 200 goals.
hun@donga.com