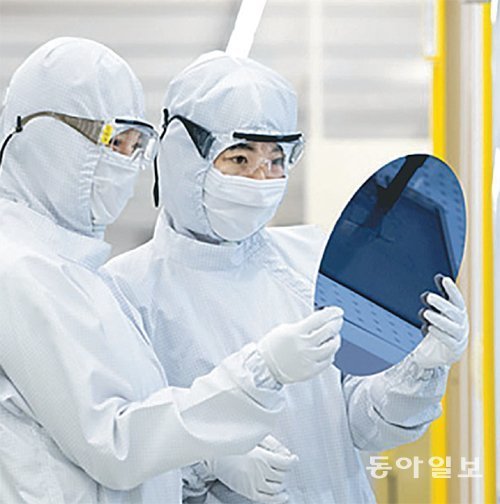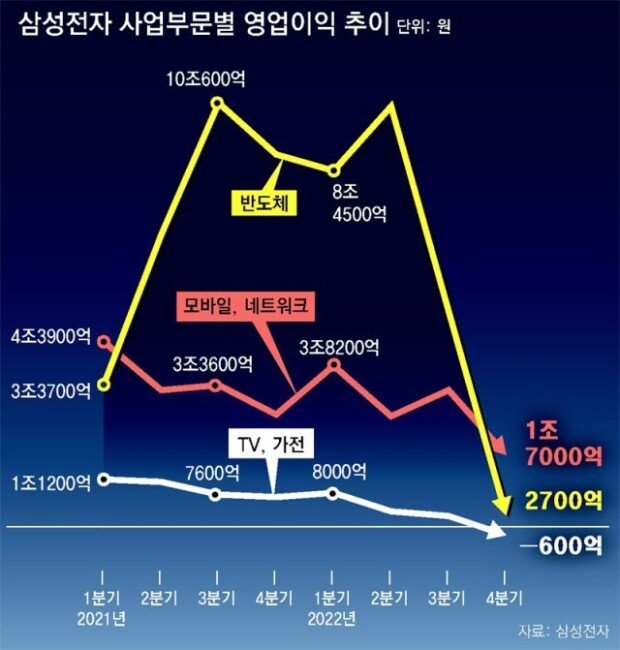 Samsung Electronics reported an earnings shock in its semiconductor (Device Solution, DS) division in Q4 amid sliding global demand for semiconductors, with a year-on-year decrease in operating profit by 97 percent. Even though the company did not disclose specific operating profit figures by each DS division business segment, considering that the foundry business generated the highest quarterly sales ever, analysts estimated that its semiconductor business would have probably been close to a deficit.
On Tuesday, Samsung Electronics announced that it posted total sales of 70.46 trillion won and operating profits of 4.31 trillion won in Q4 2022. The company exceeded total sales of 300 trillion won last year, with sales of 302.23 trillion won and operating profits of 43.38 trillion won. However, the South Korean chipmaker saw a year-on-year decrease in operating profit by 16 percent due to sluggish demand for its major products amid a global economic slowdown.
The DS division barely avoided a deficit in Q4 by delivering sales of 20.07 trillion won and operating profits of 270 billion won. This is the lowest operating profit since Q1 2009. The operating profit decreased by 96.9 percent compared to Q4 2021 (8.84 trillion won) due to a decline in demand for IT infrastructure, which led to plummeting prices for DRAM and NAND Flash and inventory accumulation. In a conference call after the earnings report, Samsung Electronics explained that "selling prices further declined as consumer sentiment deteriorated, and earnings declined significantly as a result of inventory valuation losses." The company's semiconductor performance came out poorer than market expectations. A semiconductor industry analyst attributed the company's loss of operating profits to a sharp and sudden downturn in demand which came worse than what the market had expected.
Samsung Electronics, however, indicated that it has no plan for "artificial reduction," that is, to scale back wafer production or stop the production line. The global semiconductor industry expects that if Samsung Electronics curbs production, it would put a stop to falling memory chip prices. However, by not curbing production, Samsung might be able to increase market share and widen the gap with late movers during times of sluggish demand for semiconductors.
will@donga.com