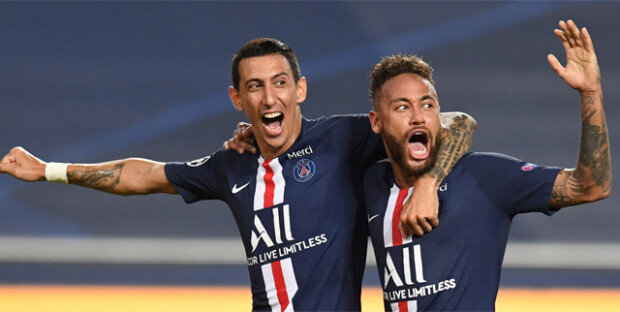 The French Ligue 1 giant Paris Saint-Germain (PSG) has taken a step closer to becoming a European champion.
PSG defeated RB Leipzig (Germany) 3-0 in Lisbon, Portugal on Wednesday in UEFA Champions League semifinal. For the first time since club's foundation in 1970, PSG has reached the Champions League final, which is the highest level competition in Europe. According to BBC, PSG has become a club that has played most games (110) before reaching its first final at the Champions League.
It was Angel Di Maria (Argentina) who led PSG to the Champions League final. Di Maria joined the club for 64 million euros in 2015. PSG's first goal came from Di Maria's free-kick delivered to Marquinhos in the 13th minute. Di Maria scored the team's second goal, receiving a pass from Neymar in the 42nd minute. Di Maria collected one goal and two assists in Wednesday's game, setting up Bernat for a header in the 58th minute.
Di Maria has stayed unbeaten in all 17 Champions League games, where he has scored. He said he will write a history for the club in the final as he did on Wednesday. PSG will face either Olympique Lyon (France) or Bayern Munich (Germany) in the Champions League final on Sunday.
Yun-Cheol Jeong trigger@donga.com