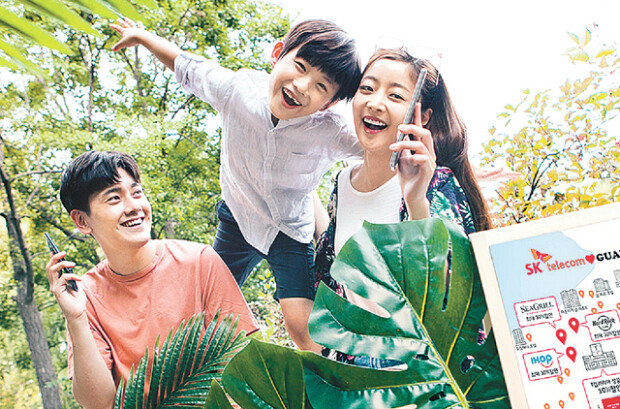 Korea's three major telecommunications service providers are competing to acquire an early foothold in major tourist destinations favored by Korean travelers, such as Guam, Saipan and Japan. The efforts reflect intention to identify new service demands outside of Korea, which has reached saturation. The telecom providers have launched subscriber plans similar to domestic rates and announced plans to provide 5G services overseas.
SK Telecom is investing in Guam and Saipan by launching a service called "Enjoy your T Service in Guam and Saipan," which allows users to continue to use their services while travelling in the regions. SK Telecom reported that the data usage in these regions increased eight fold prior to service launch.
In addition to data roaming services, recently new services were launched to provide voice call services at local rates.
"Though local demand for reduced telecom service rates for long-term evolution (LTE) services has grown, a gap still remains to generate profit for 5G services in the local market," explained an employee at a telecom service provider. "This is why we are proactively reaching out to overseas markets."
Do-Young Kwak now@donga.com