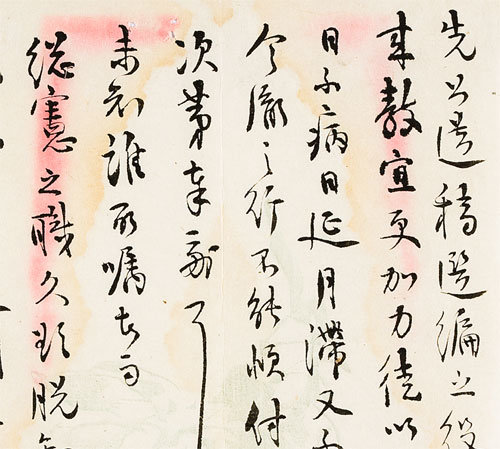 An independence activist, a historian, a scholar of Wang Yangming, a poet, a prose writer, a teacher, and a calligrapher. Chong In-bo, an author and historian during the Japanese colonial era, boasted versatile talent and made a splash wherever he went. The scholar's masterpiece "Studies on Chosun History," which starts with the line "Dangun, the founder of Joseon, was not a god, but a human," makes its readers bow their head in humility, with his vast knowledge and illuminating insight. His family background, natural talent, and great education alone are not enough to explain how he has become such a master.
Chong made a fierce effort for evidence research when the scholars of nationalism were engrossed in mysticism and heroism during the 1910 and 1920s. He stressed the importance of putting a nation as a group at the center of history. And he made an earnest effort to preserve our "spirit" through writing, contributing to newspapers, and public lecturing.
The first impression of his writing is clear, soft, and elegant with power. Strokes are neat, without any wanton or murky energy. His writing style can only be crafted by someone who has an unclouded mind with a sense of integrity and honesty. His writings are similar to those of Jeong Yak-yong, an author and a poet from late Joseon era. The well-rounded edges and soft strokes suggest that the writer was a kind, generous, and warm-hearted man. One can infer that Chong must have been far from old-fashioned or stubborn. The adequate space between strokes and letters attests to his ability and courage to adapt to new environments.
Many of his letters are square-shaped and well-balanced, and the exactly divided space of the horizontal lines of 書 (seo) and 憲 (heon) suggests precision that defies disorder. This should be associated with right-mindedness, conservativeness, logic, and reason. It is clearly illustrated in his writings that his argument always maintained balanced, with the virtue of moderation. Chong In-bo's history view succeeds the tradition of nationalistic point of view upheld by Shin Chae-ho, an independence activist, but it was different than Shin's philosophy, who was pursuing historical research as part of independence movement. Instead, Chong maintained his stance as a historian of neo-nationalism which seeks to ascertain facts and interpret the meaning of a nation's history based on strict investigation on historical evidence.