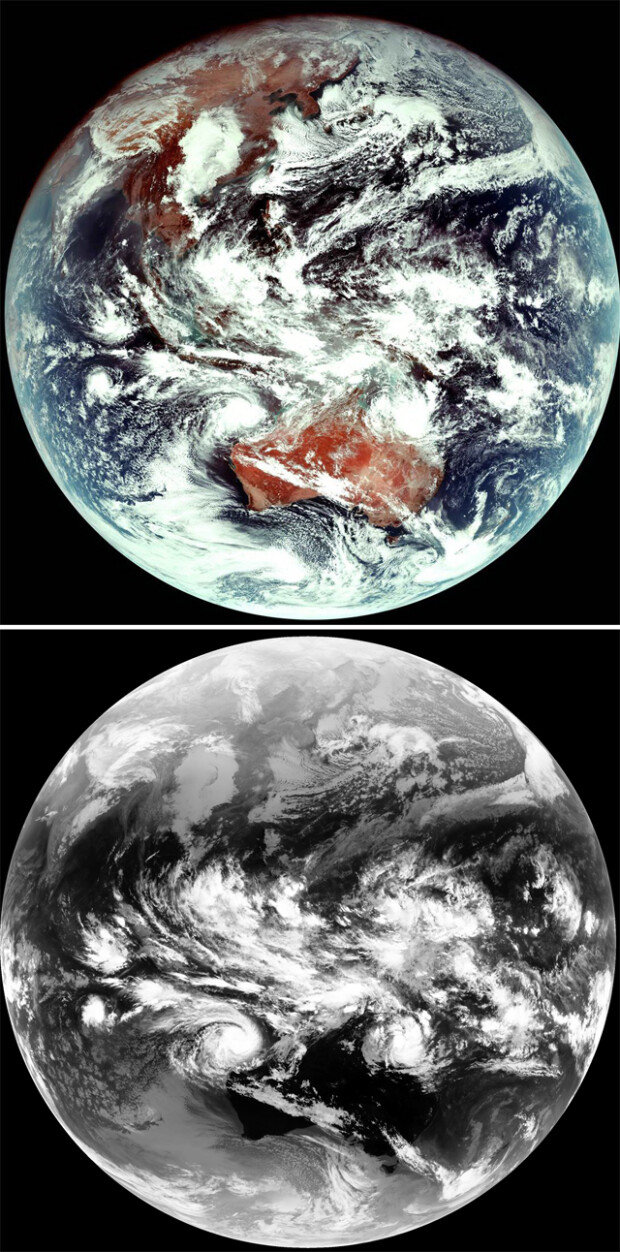 Korea's home-grown meteorological satellite Chollian-2A has sent its first image of the Earth to ground stations. The Meteorological Administration of Korea announced Sunday that the Korea Aerospace Research Institute and the National Meteorological Satellite Center received the first video shot by the Chollian-2A on Saturday. Seventeen days after the Chollian-2A was launched at the Space Center in French Guiana on Dec. 5 last year, it arrived on a geostationary orbit (36,000 kilometers) to remove external pollutants for about one month.
The Chollian-2A has improved in terms of resolution by four times compared to the Chollian-1 in 2010. It can deliver high-resolution videos to the ground at a pace 18 times faster than the Chollian-1, which was able to shoot black-and-white images. Added to this, the Chollian-2A can picture the whole Earth with an interval of 10 minutes, shorter than three hours of the Chollian-1. The time to observe the Korean Peninsula has been shortened to two from 15 minutes.
The South Korean agency expects that the Chollian-2A can make accurate predictions about the ever-moving path of typhoons. Hard-to-predict regional torrential rains can be detected two hours beforehand. Fine dust and cloud movements can be predicted more accurately, said the agency.
kej09@donga.com