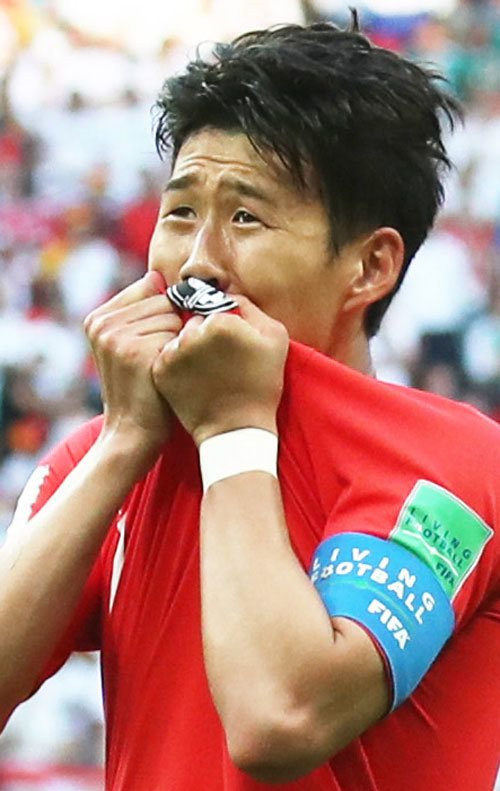 The Korean National Soccer Team's victory over Germany by 2 to 0 at the Russian World Cup has been designated as one of the surprises of this year. The Associated Press announced Wednesday the top eight surprises in global sports this year. The seventh of them, which is "World Cup Surprise," picked the group league (a tie) of Iceland and Argentina, the round of 16 between Russia and Spain (Russia winning by 4-3 at a shoot-out) and the 3rd round of group league between Korea and Germany.
According to The Associated Press, Germany, the defending champion that lost to Sweden, had to win to stay in the game but left the game by losing to Korea by 0 to 2, and that these surprises made the Russian World Cup one of the best games. Previously, BBC selected Son Heung-min's winning goal at that game as the memorable scene of this year.
The best surprise of this year was the University of Maryland Baltimore County winning Virginia University, which is a top seed, by 20 points (74-52) at the first round of National Collegiate Athletic Association (NCAA) Men's Basketball Tournament in March. The victory of Tiger Woods in five years and one month at the Professional Golfers' Association of America's FedEx Cup Playoff Tour Championship was also mentioned.
Hong-Gu Kang windup@donga.com