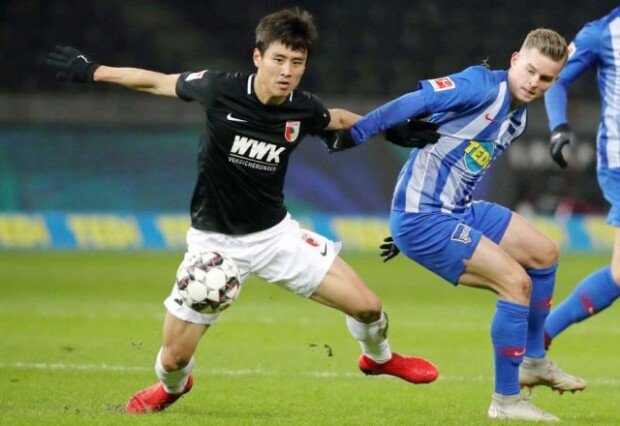 "I'm alone again, but there is no stopping in life. Let's go back once more," wrote Koo Ja-cheol (FC Augsburg) on his Instagram page on Nov. 18 after being injured during a tryout match between Korea and Australia. The 29-year-old Korean football player suffered an injury every time he played for the Korean national football team since Paulo Bento joined the team as the head coach.
For Koo, Wednesday's match against Hertha Berlin was the last chance to play for the Korean national football team in the Asian Football Confederation (AFC) Asian Cup in January next year as it was held a day before the announcement of Bento's final roster. "Bento watches every match, where Korean players in overseas clubs appear, to check their health condition and skills," an official from the Korean national football team said.
Koo Ja-cheol started in the match against Berlin to score a goal, raising the possibility to join the national football team in the Asian Cup. The Korean player scored the team's second goal in the 39th minute from the center of the box. Augsburg drew 2-2 with Berlin. It was Koo's second goal of the season since he scored his first goal on Sept. 22 on the match against Werder Bremen. Koo ran 11.81 kilometers, the longest distance in the team.
Yun-Cheol Jeong trigger@donga.com