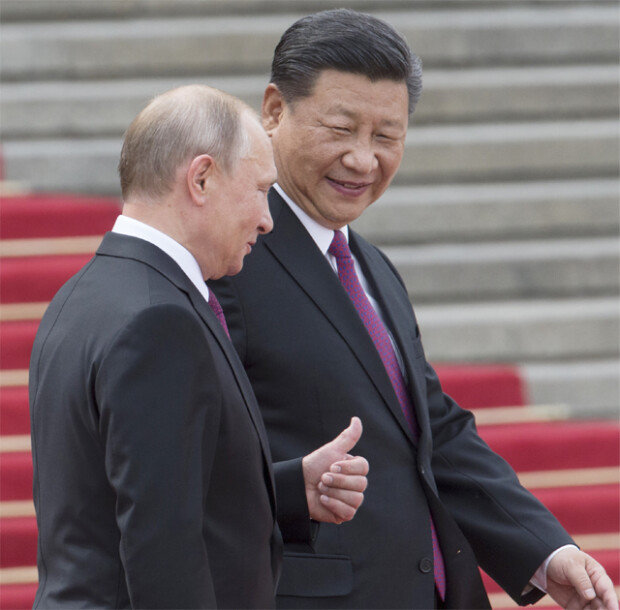 China, Japan and Russia are scrambling to prepare ahead of the North Korea-U.S. summit scheduled in Singapore on June 12.
At their summit in Beijing on Friday, Chinese President Xi Jinping and Russian President Vladimir Putin expressed their support of the North's phased and simultaneous denuclearization, in which the United States compensates for the North's every measure for denuclearization, as solution. The two leaders clearly stood by Pyongyang and effectively sought to check U.S. President Donald Trump. Visiting the United States in a hurriedly arranged tour on Thursday, Japanese Prime Minister Shinzo Abe claimed that the issue of Japanese citizens kidnapped by North Korea should be included in the agenda for the Pyongyang-Washington summit.
Abe visited Washington anew in just about 50 days after holding a summit with President Trump in April. This reflects Abe's sense of urgency over the need to put the Japanese abductees issue on the table of the North Korea-U.S. summit. It was also the seventh summit between Trump and Abe.
Abe mentioned the story of Megumi Yokota, the symbol of Japanese citizens kidnapped by the North, in their joint press conference after the U.S.-Japan summit on Thursday afternoon (U.S. time). "Forty-one years have passed since 13-year-old Megumi, who was kidnapped by the North on her way home from school," Abe said. "I think President Trump is one of the leaders who understands the issue (the abductees) better than anyone else."
Wan-Jun Yun zeitung@donga.com · Young-A Soh sya@donga.com