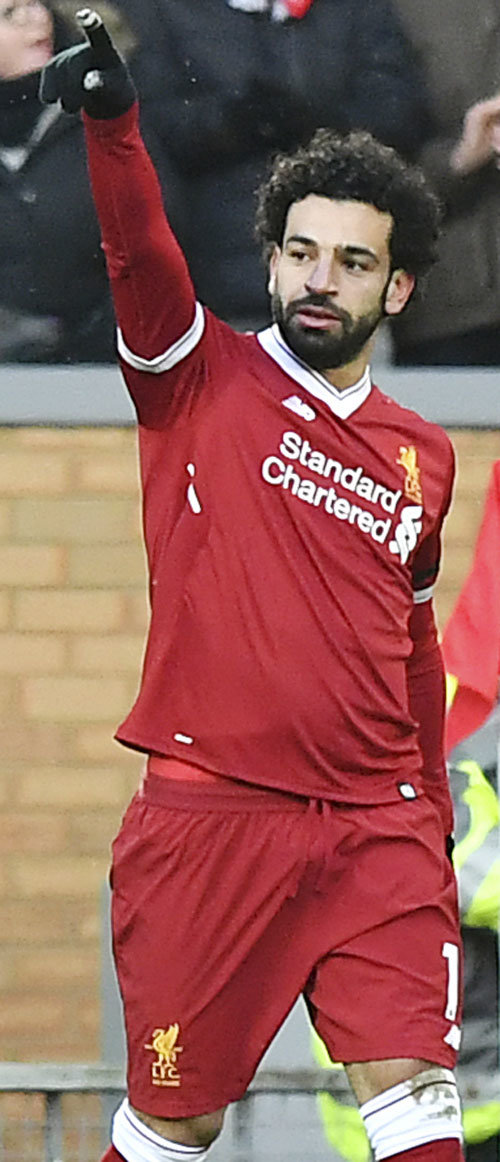 Liverpool forward Mohamed Salah, who is hailed as the football hero of Egypt, has been honored with the title of the best player of the English Premiere League this season.
The Professional Footballers' Association on Sunday chose Salah as the PFA Player of the Year. Becoming the first Egyptian footballer to receive the award, the 25-year-old said he hoped that he wouldn't be the last Egyptian player to enjoy the honor. Launched from the 1973-1974 season, the PFA Player of the Year is considered as the most honorable award that an individual player get in the Premier League, with footballers cast ballots for players with other clubs.
Boasting explosive dribbling skills, the left-footed forward of Liverpool is dubbed as "Messi of the Premier League." The Egyptian is enjoying the status of a hero among the club fans, netting eight goals during the UEFA Champions League games this season, which is the largest number for any scorer from the Reds. He also single-handedly sent his country advancing to the 2018 World Cup finals for the first time in 28 years, contributing five goals in five matches.
Jae-Hyeng Kim monami@donga.com