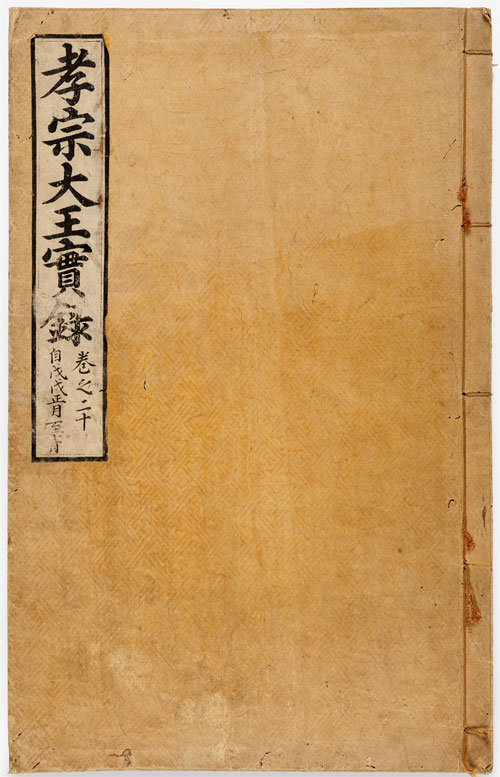 A volume of the Annals of King Hyojong, which is believed to have been lost during the Great Kanto earthquake in 1923 after being forcibly taken to Tokyo Empire University in 1913, has returned to South Korea in 105 years.
According to the National Palace Museum of Korea of the Cultural Heritage Administration Monday, it has bought one book of the annals of King Hyojong or "Hyojong Sillok" (Book 20), which a Korean collector acquired in an auction in Japan last November.
The book is part of the Mt. Odae storage edition, which is the National Treasure No. 151-3. It is the same print as the Mt. Jeonjok storage edition, the National Treasure 151-1 kept at the Academy of Korean Studies, and National Treasure 151-2 kept at the National Archives of Korea in Busan.
The annals were written in 1661. Originally, a total 788 books of the Annals of the Joseon Dynasty were kept at the Mr. Odae royal storage, but only 74 books survived the Kanto earthquake.
The National Palace Museum of Korea will exhibit the book from Monday through June 24.
Won-Mo Yu onemore@donga.com