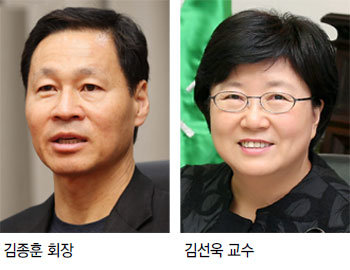 Samsung board meeting was held Friday morning without the presence of Vice Chairman Lee Jae-yong. This was the first board meeting held after Lee was released from prison after an appeals court suspended his sentence in a bribery case.
Kim Jeong-hun, who served as the youngest president of Bell Labs, will be Samsung's fourth foreign outside director. Samsung had three foreign outside directors between 1998 and 2009, including Franz-Hermann Hirlinger, then partner of Swiss-Asia Consulting Ltd., Chairman of GPI Iwasaki Tetsuo, and Chairman of Boathouse Goran Sture Malm.
Kim was nominated as the head of the Ministry of Science, ICT and Future Planning during the Park Geun-hye administration but stepped down due to a controversy over his dual citizenship. Samsung reportedly picked him because he is a global IT expert, mainly works in the United States, and fluent both in English and Korean.
The South Korean IT giant also considered other high-profile foreign CEOs as nominees but they reportedly were reluctant to join the board of directors. Kim Sun-wook served as Korea's first female government legislation minister under the Roh Moo-hyun administration and was the president of Ewha Womans University from 2010 to 2014.
As promised back in October 2016, when Samsung Vice Chairman Lee became a member of the board of directors, to improve diversity and strengthen its global strategy, Samsung has recommended a foreigner and a woman as outside directors. It is reported that Samsung will decide when Vice Chairman Lee will officially make a comeback after the appointment of outside directors.
Ji-Hyun Kim jhk85@donga.com