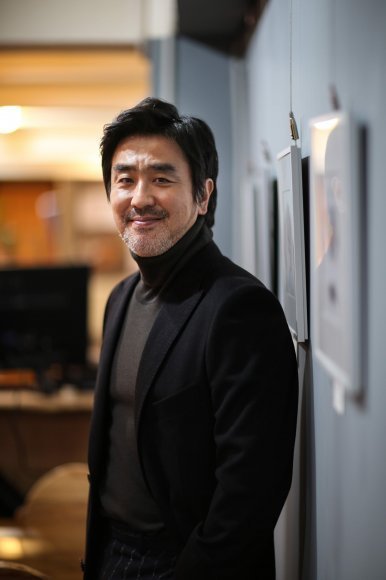 Actor Ryu Seung-ryong has returned as a Korean style superhero. He is making comeback through "Telekinesis" (set for release on Wednesday), the upcoming movie by director Yeon San-ho who directed the hit movie "Train to Busan." In the new movie, Seok-hyeon is living monotonously and hopelessly everyday working as an apartment building security guard. The only thing he always enjoys is drinking soju after work. One day, he wakes up in the morning to find that he has gained supernatural powers. He neither has superhero suit like the one "Superman" wears nor high-tech weapons like those that "Ironman" is armed. He just has strong affection and love for his daughter, Rumi (actress Shim Eun-kyung).
"Today, the sky is clear because I completely blew away fine dust by using my telekinesis," actor Ryu said as he started this interview at a café in Seoul's Jongno district on Thursday. In the movie, he wields powerful punches to crush a construction company's temporary employees who molest his daughter operating a fried chicken shop at a traditional market. He also spells magic to empower a tie to dance like cobra, displaying amazing supernatural powers comically.
For the movie, he gained 12 kilograms to perform the character of an ordinary 40 something father. He had no other choice but to eat heavily to gain weight and form obese and fatty build with little muscle. "If I seek to lose weight, I come to have some sense and expectation as to how much I have to try, but I was hardly able to figure out how I can gain weight. I constantly idled myself without exercise for nearly six months including the filming period (to gain weight)," Ryu said. "As I gained weight, I was able to perform more realistically. It was fortunate that I did not have to wear Superman's garment."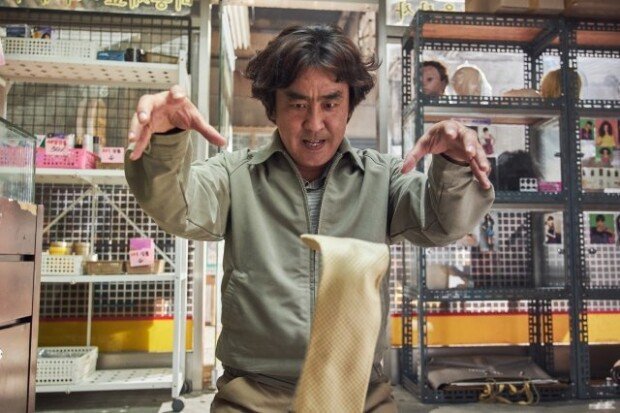 Ryu made his debut as an actor with the 2014 movie "Someone Special," and played the main character of "Yong-gu," a retarded father with an IQ of a six-year-old who has strong affection for his daughter in the 2013 movie "Miracle in Cell No. 7" to become a star actor attracting "10 million viewers" per movie. Then, he performed "Gurushima," charismatic Japanese admiral, in the 2014 movie "Myeongryang" to emerge as a top actor. However, the movies "The Guest" and "The Sound of a Flower" wherein he starred more recently were not box office hits. However, he said he had an opportunity to reexamine his acting career due to this period of slump.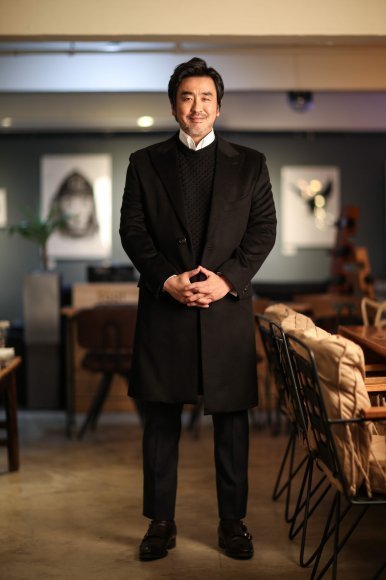 He said he wishes to cheer for ordinary citizens who are slowly but steadily taking their own path in life through the upcoming movie. "There are many interesting things to watch in the movie as commercial films, but I liked the movie all the more because it projects images of ordinary people who fight injustice exercised by the rich and powerful," Ryu said. "I hope that the movie will encourage people for their own hope."
Sun-Hee Jang sun10@donga.com