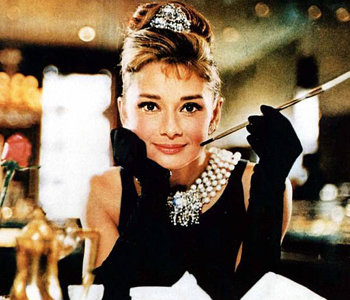 Son of actress Audrey Hepburn, who was called the "most beautiful woman of all time," said his mother`s elegance was the result of hunger and ensuing illness during World War II. While she is envied by so many women, her beauty was the result of scars left by wars that haunted her permanently.
Luca Dotti, Hepburn`s second son from her second marriage to Italian psychiatrist Andrea Dotti, recently published a book titled "Audrey at Home: Memories of My Mother`s Kitchen." The book described Hepburn as an attentive mother and introduced her special recipes for her children as well as episodes with her in the kitchen. The book, which the author calls "a kitchen table biography," said that Hepburn lived her whole life embracing war, and introduced in detail the scars from World War II that penetrated her life.
According to U.K. media Daily Mirror that obtained the book earlier than others, Hepburn, who was studying in London at age 16 dreaming to become a ballerina, was sent to the Netherlands ruled by Nazi in 1944-1945 when German Nazi`s attack worsened. There, she suffered from severe hunger due to Nazi`s requisition for provisions. As the war came to an end, the number of people in the Netherlands dying of hunger had reached 22,000. Hepburn was weighing just 86 pounds as she survived by, for example, eating tulip bulbs. Suffering from malnutrition, anemia, jaundice and edema, Hepburn`s 5-foot-6-inch frame weighed just 99 pounds. Audrey`s asthma left her with dark circles under her eyes.
Hepburn, as Luca wrote, became a ferocious eater and felt strong attachment to family, as the war deprived her of a ballerina dream and family warmness. He introduced an episode of liberation forces giving her a chocolate when she hadn`t eaten for months. For the rest of her life, she kept chocolate in a chest of drawers in her living room. But she remained slim for her whole life, even as she consumed large portions, especially when it came to pasta and vanilla ice cream.
confetti@donga.com